');mask-image:url('data:image/svg+xml;utf8,');mask-mode:alpha;-webkit-mask-repeat:no-repeat;mask-repeat:no-repeat;-webkit-mask-size:contain;mask-size:contain;-webkit-mask-position:center;mask-position:center;border-radius:0}}.wp-block-image figure{margin:0}ol.wp-block-latest-comments{margin-left:0}.wp-block-latest-comments .wp-block-latest-comments{padding-left:0}.wp-block-latest-comments__comment{line-height:1.1;list-style:none;margin-bottom:1em}.has-avatars .wp-block-latest-comments__comment{min-height:2.25em;list-style:none}.has-avatars .wp-block-latest-comments__comment .wp-block-latest-comments__comment-excerpt,.has-avatars .wp-block-latest-comments__comment .wp-block-latest-comments__comment-meta{margin-left:3.25em}.has-dates .wp-block-latest-comments__comment,.has-excerpts .wp-block-latest-comments__comment{line-height:1.5}.wp-block-latest-comments__comment-excerpt p{font-size:.875em;line-height:1.8;margin:.36em 0 1.4em}.wp-block-latest-comments__comment-date{display:block;font-size:.75em}.wp-block-latest-comments .avatar,.wp-block-latest-comments__comment-avatar{border-radius:1.5em;display:block;float:left;height:2.5em;margin-right:.75em;width:2.5em}.wp-block-latest-posts.alignleft{margin-right:2em}.wp-block-latest-posts.alignright{margin-left:2em}.wp-block-latest-posts.wp-block-latest-posts__list{list-style:none;padding-left:0}.wp-block-latest-posts.wp-block-latest-posts__list li{clear:both}.wp-block-latest-posts.is-grid{display:flex;flex-wrap:wrap;padding:0}.wp-block-latest-posts.is-grid li{margin:0 1.25em 1.25em 0;width:100%}@media (min-width:600px){.wp-block-latest-posts.columns-2 li{width:calc(50% - .625em)}.wp-block-latest-posts.columns-2 li:nth-child(2n){margin-right:0}.wp-block-latest-posts.columns-3 li{width:calc(33.33333% - .83333em)}.wp-block-latest-posts.columns-3 li:nth-child(3n){margin-right:0}.wp-block-latest-posts.columns-4 li{width:calc(25% - .9375em)}.wp-block-latest-posts.columns-4 li:nth-child(4n){margin-right:0}.wp-block-latest-posts.columns-5 li{width:calc(20% - 1em)}.wp-block-latest-posts.columns-5 li:nth-child(5n){margin-right:0}.wp-block-latest-posts.columns-6 li{width:calc(16.66667% - 1.04167em)}.wp-block-latest-posts.columns-6 li:nth-child(6n){margin-right:0}}.wp-block-latest-posts__post-author,.wp-block-latest-posts__post-date{display:block;color:#555;font-size:.8125em}.wp-block-latest-posts__post-excerpt{margin-top:.5em;margin-bottom:1em}.wp-block-latest-posts__featured-image a{display:inline-block}.wp-block-latest-posts__featured-image img{height:auto;width:auto;max-width:100%}.wp-block-latest-posts__featured-image.alignleft{margin-right:1em}.wp-block-latest-posts__featured-image.alignright{margin-left:1em}.wp-block-latest-posts__featured-image.aligncenter{margin-bottom:1em;text-align:center}.block-editor-image-alignment-control__row .components-base-control__field{display:flex;justify-content:space-between;align-items:center}.block-editor-image-alignment-control__row .components-base-control__field .components-base-control__label{margin-bottom:0}ol.has-background,ul.has-background{padding:1.25em 2.375em}.wp-block-media-text{ /*!rtl:begin:ignore*/direction:ltr; /*!rtl:end:ignore*/display:grid;grid-template-columns:50% 1fr;grid-template-rows:auto}.wp-block-media-text.has-media-on-the-right{grid-template-columns:1fr 50%}.wp-block-media-text.is-vertically-aligned-top .wp-block-media-text__content,.wp-block-media-text.is-vertically-aligned-top .wp-block-media-text__media{align-self:start}.wp-block-media-text.is-vertically-aligned-center .wp-block-media-text__content,.wp-block-media-text.is-vertically-aligned-center .wp-block-media-text__media,.wp-block-media-text .wp-block-media-text__content,.wp-block-media-text .wp-block-media-text__media{align-self:center}.wp-block-media-text.is-vertically-aligned-bottom .wp-block-media-text__content,.wp-block-media-text.is-vertically-aligned-bottom .wp-block-media-text__media{align-self:end}.wp-block-media-text .wp-block-media-text__media{ /*!rtl:begin:ignore*/grid-column:1;grid-row:1; /*!rtl:end:ignore*/margin:0}.wp-block-media-text .wp-block-media-text__content{direction:ltr; /*!rtl:begin:ignore*/grid-column:2;grid-row:1; /*!rtl:end:ignore*/padding:0 8%;word-break:break-word}.wp-block-media-text.has-media-on-the-right .wp-block-media-text__media{ /*!rtl:begin:ignore*/grid-column:2;grid-row:1 /*!rtl:end:ignore*/}.wp-block-media-text.has-media-on-the-right .wp-block-media-text__content{ /*!rtl:begin:ignore*/grid-column:1;grid-row:1 /*!rtl:end:ignore*/}.wp-block-media-text__media img,.wp-block-media-text__media video{max-width:unset;width:100%;vertical-align:middle}.wp-block-media-text.is-image-fill .wp-block-media-text__media{height:100%;min-height:250px;background-size:cover}.wp-block-media-text.is-image-fill .wp-block-media-text__media>a{display:block;height:100%}.wp-block-media-text.is-image-fill .wp-block-media-text__media img{position:absolute;width:1px;height:1px;padding:0;margin:-1px;overflow:hidden;clip:rect(0,0,0,0);border:0}@media (max-width:600px){.wp-block-media-text.is-stacked-on-mobile{grid-template-columns:100%!important}.wp-block-media-text.is-stacked-on-mobile .wp-block-media-text__media{grid-column:1;grid-row:1}.wp-block-media-text.is-stacked-on-mobile .wp-block-media-text__content{grid-column:1;grid-row:2}}.wp-block-navigation{position:relative}.wp-block-navigation ul,.wp-block-navigation ul li{list-style:none;padding:0}.wp-block-navigation .wp-block-navigation-link,.wp-block-navigation .wp-block-pages-list__item{display:flex;align-items:center;position:relative}.wp-block-navigation .wp-block-navigation-link .wp-block-navigation-link__container:empty,.wp-block-navigation .wp-block-pages-list__item .wp-block-navigation-link__container:empty{display:none}.wp-block-navigation .wp-block-navigation-link__content,.wp-block-navigation .wp-block-pages-list__item__link{color:inherit;display:block}.wp-block-navigation[style*=text-decoration] .wp-block-navigation-link,.wp-block-navigation[style*=text-decoration] .wp-block-navigation-link__container,.wp-block-navigation[style*=text-decoration] .wp-block-navigation-link__content,.wp-block-navigation[style*=text-decoration] .wp-block-navigation-link__content:active,.wp-block-navigation[style*=text-decoration] .wp-block-navigation-link__content:focus,.wp-block-navigation[style*=text-decoration] .wp-block-pages-list__item,.wp-block-navigation[style*=text-decoration] .wp-block-pages-list__item__link,.wp-block-navigation[style*=text-decoration] .wp-block-pages-list__item__link:active,.wp-block-navigation[style*=text-decoration] .wp-block-pages-list__item__link:focus{text-decoration:inherit}.wp-block-navigation:not([style*=text-decoration]) .wp-block-navigation-link__content,.wp-block-navigation:not([style*=text-decoration]) .wp-block-navigation-link__content:active,.wp-block-navigation:not([style*=text-decoration]) .wp-block-navigation-link__content:focus,.wp-block-navigation:not([style*=text-decoration]) .wp-block-pages-list__item__link,.wp-block-navigation:not([style*=text-decoration]) .wp-block-pages-list__item__link:active,.wp-block-navigation:not([style*=text-decoration]) .wp-block-pages-list__item__link:focus{text-decoration:none}.wp-block-navigation .wp-block-navigation-link__submenu-icon,.wp-block-navigation .wp-block-page-list__submenu-icon{height:inherit}.wp-block-navigation .wp-block-navigation-link__submenu-icon svg,.wp-block-navigation .wp-block-page-list__submenu-icon svg{stroke:currentColor}.wp-block-navigation .wp-block-navigation-link .wp-block-navigation-link__content.wp-block-navigation-link__content.wp-block-navigation-link__content,.wp-block-navigation .wp-block-pages-list__item .wp-block-pages-list__item__link{padding:0}.wp-block-navigation .has-child>.wp-block-navigation-link__content,.wp-block-navigation .has-child>.wp-block-pages-list__item__link{margin-right:.5em}.wp-block-navigation .has-child .submenu-container,.wp-block-navigation .has-child .wp-block-navigation-link__container{background-color:inherit;color:inherit;position:absolute;z-index:2;flex-direction:column;align-items:normal;min-width:200px;display:none;opacity:0;transition:opacity .1s linear;visibility:hidden}.wp-block-navigation .has-child .submenu-container>.wp-block-navigation-link>.wp-block-navigation-link__content,.wp-block-navigation .has-child .submenu-container>.wp-block-navigation-link>.wp-block-pages-list__item__link,.wp-block-navigation .has-child .submenu-container>.wp-block-pages-list__item>.wp-block-navigation-link__content,.wp-block-navigation .has-child .submenu-container>.wp-block-pages-list__item>.wp-block-pages-list__item__link,.wp-block-navigation .has-child .wp-block-navigation-link__container>.wp-block-navigation-link>.wp-block-navigation-link__content,.wp-block-navigation .has-child .wp-block-navigation-link__container>.wp-block-navigation-link>.wp-block-pages-list__item__link,.wp-block-navigation .has-child .wp-block-navigation-link__container>.wp-block-pages-list__item>.wp-block-navigation-link__content,.wp-block-navigation .has-child .wp-block-navigation-link__container>.wp-block-pages-list__item>.wp-block-pages-list__item__link{flex-grow:1}.wp-block-navigation .has-child .submenu-container>.wp-block-navigation-link>.wp-block-navigation-link__submenu-icon,.wp-block-navigation .has-child .submenu-container>.wp-block-navigation-link>.wp-block-page-list__submenu-icon,.wp-block-navigation .has-child .submenu-container>.wp-block-pages-list__item>.wp-block-navigation-link__submenu-icon,.wp-block-navigation .has-child .submenu-container>.wp-block-pages-list__item>.wp-block-page-list__submenu-icon,.wp-block-navigation .has-child .wp-block-navigation-link__container>.wp-block-navigation-link>.wp-block-navigation-link__submenu-icon,.wp-block-navigation .has-child .wp-block-navigation-link__container>.wp-block-navigation-link>.wp-block-page-list__submenu-icon,.wp-block-navigation .has-child .wp-block-navigation-link__container>.wp-block-pages-list__item>.wp-block-navigation-link__submenu-icon,.wp-block-navigation .has-child .wp-block-navigation-link__container>.wp-block-pages-list__item>.wp-block-page-list__submenu-icon{padding-right:.5em}@media (min-width:782px){.wp-block-navigation .has-child .submenu-container .submenu-container:before,.wp-block-navigation .has-child .submenu-container .wp-block-navigation-link__container:before,.wp-block-navigation .has-child .wp-block-navigation-link__container .submenu-container:before,.wp-block-navigation .has-child .wp-block-navigation-link__container .wp-block-navigation-link__container:before{content:"";position:absolute;right:100%;height:100%;display:block;width:.5em;background:transparent}.wp-block-navigation .has-child .submenu-container .wp-block-navigation-link__submenu-icon svg,.wp-block-navigation .has-child .submenu-container .wp-block-page-list__submenu-icon svg,.wp-block-navigation .has-child .wp-block-navigation-link__container .wp-block-navigation-link__submenu-icon svg,.wp-block-navigation .has-child .wp-block-navigation-link__container .wp-block-page-list__submenu-icon svg{transform:rotate(-90deg)}}.wp-block-navigation .has-child:hover>.wp-block-navigation-link__container{display:flex;visibility:visible;opacity:1}.wp-block-navigation .has-child:focus-within>.wp-block-navigation-link__container{display:flex;visibility:visible;opacity:1}.wp-block-navigation .has-child:hover{cursor:pointer}.wp-block-navigation .has-child:hover>.submenu-container{display:flex;visibility:visible;opacity:1}.wp-block-navigation .has-child:focus-within{cursor:pointer}.wp-block-navigation .has-child:focus-within>.submenu-container{display:flex;visibility:visible;opacity:1}.wp-block-navigation.wp-block-navigation.items-justified-right>.submenu-container .has-child .submenu-container,.wp-block-navigation.wp-block-navigation.items-justified-right>.submenu-container .has-child .wp-block-navigation-link__container,.wp-block-navigation.wp-block-navigation.items-justified-right>.wp-block-navigation__container .has-child .submenu-container,.wp-block-navigation.wp-block-navigation.items-justified-right>.wp-block-navigation__container .has-child .wp-block-navigation-link__container,.wp-block-navigation.wp-block-navigation.items-justified-space-between>.submenu-container>.has-child:last-child .submenu-container,.wp-block-navigation.wp-block-navigation.items-justified-space-between>.submenu-container>.has-child:last-child .wp-block-navigation-link__container,.wp-block-navigation.wp-block-navigation.items-justified-space-between>.wp-block-navigation__container>.has-child:last-child .submenu-container,.wp-block-navigation.wp-block-navigation.items-justified-space-between>.wp-block-navigation__container>.has-child:last-child .wp-block-navigation-link__container{left:auto;right:0}.wp-block-navigation.wp-block-navigation.items-justified-right>.submenu-container .has-child .submenu-container .submenu-container,.wp-block-navigation.wp-block-navigation.items-justified-right>.submenu-container .has-child .submenu-container .wp-block-navigation-link__container,.wp-block-navigation.wp-block-navigation.items-justified-right>.submenu-container .has-child .wp-block-navigation-link__container .submenu-container,.wp-block-navigation.wp-block-navigation.items-justified-right>.submenu-container .has-child .wp-block-navigation-link__container .wp-block-navigation-link__container,.wp-block-navigation.wp-block-navigation.items-justified-right>.wp-block-navigation__container .has-child .submenu-container .submenu-container,.wp-block-navigation.wp-block-navigation.items-justified-right>.wp-block-navigation__container .has-child .submenu-container .wp-block-navigation-link__container,.wp-block-navigation.wp-block-navigation.items-justified-right>.wp-block-navigation__container .has-child .wp-block-navigation-link__container .submenu-container,.wp-block-navigation.wp-block-navigation.items-justified-right>.wp-block-navigation__container .has-child .wp-block-navigation-link__container .wp-block-navigation-link__container,.wp-block-navigation.wp-block-navigation.items-justified-space-between>.submenu-container>.has-child:last-child .submenu-container .submenu-container,.wp-block-navigation.wp-block-navigation.items-justified-space-between>.submenu-container>.has-child:last-child .submenu-container .wp-block-navigation-link__container,.wp-block-navigation.wp-block-navigation.items-justified-space-between>.submenu-container>.has-child:last-child .wp-block-navigation-link__container .submenu-container,.wp-block-navigation.wp-block-navigation.items-justified-space-between>.submenu-container>.has-child:last-child .wp-block-navigation-link__container .wp-block-navigation-link__container,.wp-block-navigation.wp-block-navigation.items-justified-space-between>.wp-block-navigation__container>.has-child:last-child .submenu-container .submenu-container,.wp-block-navigation.wp-block-navigation.items-justified-space-between>.wp-block-navigation__container>.has-child:last-child .submenu-container .wp-block-navigation-link__container,.wp-block-navigation.wp-block-navigation.items-justified-space-between>.wp-block-navigation__container>.has-child:last-child .wp-block-navigation-link__container .submenu-container,.wp-block-navigation.wp-block-navigation.items-justified-space-between>.wp-block-navigation__container>.has-child:last-child .wp-block-navigation-link__container .wp-block-navigation-link__container{left:auto;right:100%}.wp-block-navigation.wp-block-navigation .wp-block-navigation__container>.wp-block-navigation-link,.wp-block-navigation.wp-block-navigation .wp-block-page-list,.wp-block-navigation.wp-block-navigation .wp-block-page-list>.wp-block-pages-list__item{margin:0 2em 0 0}.wp-block-navigation.wp-block-navigation .wp-block-navigation__container>.wp-block-navigation-link:last-child,.wp-block-navigation.wp-block-navigation .wp-block-page-list:last-child,.wp-block-navigation.wp-block-navigation .wp-block-page-list>.wp-block-pages-list__item:last-child{margin-right:0}.wp-block-navigation.wp-block-navigation.has-background .wp-block-navigation__container>.wp-block-navigation-link,.wp-block-navigation.wp-block-navigation.has-background .wp-block-page-list,.wp-block-navigation.wp-block-navigation.has-background .wp-block-page-list>.wp-block-pages-list__item{margin:0 .5em 0 0}.wp-block-navigation.wp-block-navigation.has-background .wp-block-navigation__container .wp-block-navigation-link__content,.wp-block-navigation.wp-block-navigation.has-background .wp-block-page-list .wp-block-pages-list__item__link{padding:.5em 1em}.wp-block-navigation.wp-block-navigation .has-child .submenu-container,.wp-block-navigation.wp-block-navigation .has-child .wp-block-navigation-link__container{left:-1em;top:100%}.wp-block-navigation.wp-block-navigation .has-child .submenu-container .wp-block-navigation-link,.wp-block-navigation.wp-block-navigation .has-child .submenu-container .wp-block-pages-list__item,.wp-block-navigation.wp-block-navigation .has-child .wp-block-navigation-link__container .wp-block-navigation-link,.wp-block-navigation.wp-block-navigation .has-child .wp-block-navigation-link__container .wp-block-pages-list__item{margin:0}.wp-block-navigation.wp-block-navigation .has-child .submenu-container .wp-block-navigation-link__content,.wp-block-navigation.wp-block-navigation .has-child .submenu-container .wp-block-pages-list__item__link,.wp-block-navigation.wp-block-navigation .has-child .wp-block-navigation-link__container .wp-block-navigation-link__content,.wp-block-navigation.wp-block-navigation .has-child .wp-block-navigation-link__container .wp-block-pages-list__item__link{padding:.5em 1em}.wp-block-navigation.wp-block-navigation .has-child .submenu-container .submenu-container,.wp-block-navigation.wp-block-navigation .has-child .submenu-container .wp-block-navigation-link__container,.wp-block-navigation.wp-block-navigation .has-child .wp-block-navigation-link__container .submenu-container,.wp-block-navigation.wp-block-navigation .has-child .wp-block-navigation-link__container .wp-block-navigation-link__container{left:-1px}@media (min-width:782px){.wp-block-navigation.wp-block-navigation .has-child .submenu-container .submenu-container,.wp-block-navigation.wp-block-navigation .has-child .submenu-container .wp-block-navigation-link__container,.wp-block-navigation.wp-block-navigation .has-child .wp-block-navigation-link__container .submenu-container,.wp-block-navigation.wp-block-navigation .has-child .wp-block-navigation-link__container .wp-block-navigation-link__container{left:100%;top:-1px}}.wp-block-navigation.wp-block-navigation.has-background .has-child .submenu-container,.wp-block-navigation.wp-block-navigation.has-background .has-child .wp-block-navigation-link__container{left:0;top:100%}.wp-block-navigation.wp-block-navigation.has-background .has-child .submenu-container .submenu-container,.wp-block-navigation.wp-block-navigation.has-background .has-child .submenu-container .wp-block-navigation-link__container,.wp-block-navigation.wp-block-navigation.has-background .has-child .wp-block-navigation-link__container .submenu-container,.wp-block-navigation.wp-block-navigation.has-background .has-child .wp-block-navigation-link__container .wp-block-navigation-link__container{left:0}@media (min-width:782px){.wp-block-navigation.wp-block-navigation.has-background .has-child .submenu-container .submenu-container,.wp-block-navigation.wp-block-navigation.has-background .has-child .submenu-container .wp-block-navigation-link__container,.wp-block-navigation.wp-block-navigation.has-background .has-child .wp-block-navigation-link__container .submenu-container,.wp-block-navigation.wp-block-navigation.has-background .has-child .wp-block-navigation-link__container .wp-block-navigation-link__container{left:100%;top:0}}.wp-block-navigation:not(.has-background) .submenu-container,.wp-block-navigation:not(.has-background) .wp-block-navigation__container .wp-block-navigation-link__container{background-color:#fff;color:#000;border:1px solid rgba(0,0,0,.15)}.wp-block-navigation__container{align-items:center;list-style:none;margin:0;padding-left:0}.wp-block-navigation__container .is-responsive{display:none}@media (min-width:600px){.wp-block-navigation__container{display:flex;flex-wrap:wrap}.is-vertical .wp-block-navigation__container{display:block;flex-direction:column;align-items:flex-start}}.items-justified-center .wp-block-navigation__container{justify-content:center}.items-justified-right .wp-block-navigation__container{justify-content:flex-end}.items-justified-space-between .wp-block-navigation__container{justify-content:space-between}.is-vertical.items-justified-center>ul{align-items:center}.is-vertical.items-justified-right>ul{align-items:flex-end}.is-vertical.items-justified-right>ul .wp-block-navigation-link,.is-vertical.items-justified-right>ul .wp-block-pages-list__item{margin-right:0;justify-content:flex-end}.wp-block-navigation__responsive-container{display:none;position:fixed;top:0;left:0;right:0;bottom:0;z-index:1;align-items:flex-start;justify-content:flex-start}.wp-block-navigation__responsive-container.is-menu-open{display:flex;flex-direction:column;overflow:auto;z-index:100000;padding:24px;background-color:inherit}.wp-block-navigation__responsive-container.is-menu-open .wp-block-navigation__container{display:flex;flex-direction:column;margin-left:auto;margin-right:auto;align-items:flex-start;line-height:48px;padding:0}.wp-block-navigation__responsive-container.is-menu-open .wp-block-navigation__container .wp-block-page-list{flex-direction:column}.wp-block-navigation__responsive-container.is-menu-open .wp-block-navigation-link,.wp-block-navigation__responsive-container.is-menu-open .wp-block-navigation-link .wp-block-navigation-link__container,.wp-block-navigation__responsive-container.is-menu-open .wp-block-pages-list__item,.wp-block-navigation__responsive-container.is-menu-open .wp-block-pages-list__item .submenu-container{background:transparent!important}@media (min-width:600px){.wp-block-navigation__responsive-container:not(.is-menu-open){display:flex;flex-direction:row;position:relative;background-color:inherit}.wp-block-navigation__responsive-container:not(.is-menu-open) .wp-block-navigation__responsive-container-close{display:none}.wp-block-navigation__responsive-container.is-menu-open .submenu-container.submenu-container.submenu-container.submenu-container,.wp-block-navigation__responsive-container.is-menu-open .wp-block-navigation-link__container.wp-block-navigation-link__container.wp-block-navigation-link__container.wp-block-navigation-link__container{left:0}}.wp-block-navigation:not(.has-background) .wp-block-navigation__responsive-container.is-menu-open{background-color:#fff;color:#000}.wp-block-navigation__responsive-container-close,.wp-block-navigation__responsive-container-open{vertical-align:middle;cursor:pointer;color:currentColor;background:transparent;border:none;margin:0;padding:0}.wp-block-navigation__responsive-container-close svg,.wp-block-navigation__responsive-container-open svg{fill:currentColor;pointer-events:none;display:block;width:24px;height:24px}.wp-block-navigation__responsive-container-open{display:flex}@media (min-width:600px){.wp-block-navigation__responsive-container-open{display:none}}.items-justified-left .wp-block-navigation__responsive-container-open{margin-left:0;margin-right:auto}.items-justified-center .wp-block-navigation__responsive-container-open{margin-left:auto;margin-right:auto}.items-justified-right .wp-block-navigation__responsive-container-open{margin-left:auto;margin-right:0}.wp-block-navigation__responsive-container-close{position:absolute;top:24px;right:24px;z-index:2}.wp-block-navigation__responsive-close{width:100%}.is-menu-open .wp-block-navigation__responsive-close,.is-menu-open .wp-block-navigation__responsive-container-content,.is-menu-open .wp-block-navigation__responsive-dialog{width:100%;height:100%}.wp-block-navigation .wp-block-navigation__responsive-container.is-menu-open .wp-block-navigation-link__submenu-icon,.wp-block-navigation .wp-block-navigation__responsive-container.is-menu-open .wp-block-page-list__submenu-icon{display:none}.wp-block-navigation .wp-block-navigation__responsive-container.is-menu-open .has-child .submenu-container,.wp-block-navigation .wp-block-navigation__responsive-container.is-menu-open .has-child .wp-block-navigation-link__container{position:relative;opacity:1;visibility:visible;padding:0 0 0 32px;border:none}.wp-block-navigation .wp-block-navigation__responsive-container.is-menu-open .wp-block-navigation-link,.wp-block-navigation .wp-block-navigation__responsive-container.is-menu-open .wp-block-pages-list__item{flex-direction:column;align-items:flex-start}html.has-modal-open{overflow:hidden}.wp-block-navigation .wp-block-navigation-link__label{word-break:normal;overflow-wrap:break-word}.wp-block-navigation .wp-block-home-link__content{color:inherit;display:block;padding:.5em 1em}.wp-block-navigation[style*=text-decoration] .wp-block-home-link,.wp-block-navigation[style*=text-decoration] .wp-block-home-link__content,.wp-block-navigation[style*=text-decoration] .wp-block-home-link__content:active,.wp-block-navigation[style*=text-decoration] .wp-block-home-link__content:focus{text-decoration:inherit}.wp-block-navigation:not([style*=text-decoration]) .wp-block-home-link__content,.wp-block-navigation:not([style*=text-decoration]) .wp-block-home-link__content:active,.wp-block-navigation:not([style*=text-decoration]) .wp-block-home-link__content:focus{text-decoration:none}.wp-block-navigation:not(.has-background) .wp-block-navigation__container .wp-block-home-link__container{background-color:#fff;color:#000;border:1px solid rgba(0,0,0,.15)}.wp-block-navigation:not(.has-background) .wp-block-navigation__container .wp-block-home-link__container .wp-block-home-link__container{top:-1px}.wp-block-navigation .wp-block-page-list{display:flex;flex-wrap:wrap;background-color:inherit}.wp-block-navigation .wp-block-pages-list__item{background-color:inherit}.wp-block-navigation .wp-block-page-list__submenu-icon{display:none}.is-open .wp-block-navigation__container .wp-block-page-list,.is-vertical .wp-block-navigation__container .wp-block-page-list,.wp-block-navigation .show-submenu-icons .wp-block-page-list__submenu-icon{display:block}@media (min-width:480px){.is-open .wp-block-navigation__container .wp-block-page-list{display:flex}}.items-justified-space-between .wp-block-page-list{display:contents}.is-small-text{font-size:.875em}.is-regular-text{font-size:1em}.is-large-text{font-size:2.25em}.is-larger-text{font-size:3em}.has-drop-cap:not(:focus):first-letter{float:left;font-size:8.4em;line-height:.68;font-weight:100;margin:.05em .1em 0 0;text-transform:uppercase;font-style:normal}p.has-drop-cap.has-background{overflow:hidden}p.has-background{padding:1.25em 2.375em}p.has-text-color a{color:inherit}.wp-block-post-author{display:flex;flex-wrap:wrap}.wp-block-post-author__byline{width:100%;margin-top:0;margin-bottom:0;font-size:.5em}.wp-block-post-author__avatar{margin-right:1em}.wp-block-post-author__bio{margin-bottom:.7em;font-size:.7em}.wp-block-post-author__content{flex-grow:1;flex-basis:0}.wp-block-post-author__name{font-weight:700;margin:0}.wp-block-post-comments .commentlist{list-style:none;margin:0;padding:0}.wp-block-post-comments .commentlist .comment{min-height:2.25em;padding-left:3.25em}.wp-block-post-comments .commentlist .comment p{font-size:.875em;line-height:1.8;margin:.36em 0 1.4em}.wp-block-post-comments .commentlist .children{list-style:none;margin:0;padding:0}.wp-block-post-comments .comment-author{line-height:1.5;margin-left:-3.25em}.wp-block-post-comments .comment-author .avatar{border-radius:1.5em;display:block;float:left;height:2.5em;margin-right:.75em;width:2.5em}.wp-block-post-comments .comment-author cite{font-style:normal}.wp-block-post-comments .comment-meta{line-height:1.5;margin-left:-3.25em}.wp-block-post-comments .comment-body .commentmetadata{font-size:.75em}.wp-block-post-comments .comment-form-author label,.wp-block-post-comments .comment-form-comment label,.wp-block-post-comments .comment-form-email label,.wp-block-post-comments .comment-form-url label{display:block}.wp-block-post-comments .comment-form-comment textarea{box-sizing:border-box;width:100%}.wp-block-post-comments .reply{font-size:.75em;margin-bottom:1.4em}.wp-block-post-comments input,.wp-block-post-comments textarea{border:1px solid #949494}.wp-block-post-comments-form input[type=submit]{border:none;box-shadow:none;cursor:pointer;display:inline-block;text-align:center;overflow-wrap:break-word}.wp-block-post-excerpt__more-link,.wp-block-post-title a{display:inline-block}.wp-block-preformatted{white-space:pre-wrap}.wp-block-preformatted.has-background{padding:1.25em 2.375em}.wp-block-pullquote{margin:0 0 1em;padding:3em 0;text-align:center}.wp-block-pullquote.alignleft,.wp-block-pullquote.alignright{max-width:420px}.wp-block-pullquote.alignleft p,.wp-block-pullquote.alignright p{font-size:1.25em}.wp-block-pullquote p{font-size:1.75em;line-height:1.6}.wp-block-pullquote cite,.wp-block-pullquote footer{position:relative}.wp-block-pullquote .has-text-color a{color:inherit}.wp-block-pullquote:not(.is-style-solid-color){background:none}.wp-block-pullquote.is-style-solid-color{border:none}.wp-block-pullquote.is-style-solid-color blockquote{margin-left:auto;margin-right:auto;text-align:left;max-width:60%}.wp-block-pullquote.is-style-solid-color blockquote p{margin-top:0;margin-bottom:0;font-size:2em}.wp-block-pullquote.is-style-solid-color blockquote cite{text-transform:none;font-style:normal}.wp-block-pullquote cite{color:inherit}.wp-block-post-template,.wp-block-query-loop{max-width:100%;list-style:none;padding:0}.wp-block-post-template li,.wp-block-query-loop li{clear:both}.wp-block-post-template.is-flex-container,.wp-block-query-loop.is-flex-container{flex-direction:row;display:flex;flex-wrap:wrap}.wp-block-post-template.is-flex-container li,.wp-block-query-loop.is-flex-container li{margin:0 0 1.25em;width:100%}@media (min-width:600px){.wp-block-post-template.is-flex-container li,.wp-block-query-loop.is-flex-container li{margin-right:1.25em}.wp-block-post-template.is-flex-container.is-flex-container.columns-2>li,.wp-block-query-loop.is-flex-container.is-flex-container.columns-2>li{width:calc(50% - .625em)}.wp-block-post-template.is-flex-container.is-flex-container.columns-2>li:nth-child(2n),.wp-block-query-loop.is-flex-container.is-flex-container.columns-2>li:nth-child(2n){margin-right:0}.wp-block-post-template.is-flex-container.is-flex-container.columns-3>li,.wp-block-query-loop.is-flex-container.is-flex-container.columns-3>li{width:calc(33.33333% - .83333em)}.wp-block-post-template.is-flex-container.is-flex-container.columns-3>li:nth-child(3n),.wp-block-query-loop.is-flex-container.is-flex-container.columns-3>li:nth-child(3n){margin-right:0}.wp-block-post-template.is-flex-container.is-flex-container.columns-4>li,.wp-block-query-loop.is-flex-container.is-flex-container.columns-4>li{width:calc(25% - .9375em)}.wp-block-post-template.is-flex-container.is-flex-container.columns-4>li:nth-child(4n),.wp-block-query-loop.is-flex-container.is-flex-container.columns-4>li:nth-child(4n){margin-right:0}.wp-block-post-template.is-flex-container.is-flex-container.columns-5>li,.wp-block-query-loop.is-flex-container.is-flex-container.columns-5>li{width:calc(20% - 1em)}.wp-block-post-template.is-flex-container.is-flex-container.columns-5>li:nth-child(5n),.wp-block-query-loop.is-flex-container.is-flex-container.columns-5>li:nth-child(5n){margin-right:0}.wp-block-post-template.is-flex-container.is-flex-container.columns-6>li,.wp-block-query-loop.is-flex-container.is-flex-container.columns-6>li{width:calc(16.66667% - 1.04167em)}.wp-block-post-template.is-flex-container.is-flex-container.columns-6>li:nth-child(6n),.wp-block-query-loop.is-flex-container.is-flex-container.columns-6>li:nth-child(6n){margin-right:0}}.wp-block-query-pagination{display:flex;flex-direction:row;flex-wrap:wrap}.wp-block-query-pagination>.wp-block-query-pagination-next,.wp-block-query-pagination>.wp-block-query-pagination-numbers,.wp-block-query-pagination>.wp-block-query-pagination-previous{display:inline-block;margin-right:.5em;margin-bottom:.5em}.wp-block-query-pagination>.wp-block-query-pagination-next:last-child,.wp-block-query-pagination>.wp-block-query-pagination-numbers:last-child,.wp-block-query-pagination>.wp-block-query-pagination-previous:last-child{margin-right:0}.wp-block-quote.is-large,.wp-block-quote.is-style-large{margin-bottom:1em;padding:0 1em}.wp-block-quote.is-large p,.wp-block-quote.is-style-large p{font-size:1.5em;font-style:italic;line-height:1.6}.wp-block-quote.is-large cite,.wp-block-quote.is-large footer,.wp-block-quote.is-style-large cite,.wp-block-quote.is-style-large footer{font-size:1.125em;text-align:right}.wp-block-rss.wp-block-rss{box-sizing:border-box}.wp-block-rss.alignleft{margin-right:2em}.wp-block-rss.alignright{margin-left:2em}.wp-block-rss.is-grid{display:flex;flex-wrap:wrap;padding:0;list-style:none}.wp-block-rss.is-grid li{margin:0 1em 1em 0;width:100%}@media (min-width:600px){.wp-block-rss.columns-2 li{width:calc(50% - 1em)}.wp-block-rss.columns-3 li{width:calc(33.33333% - 1em)}.wp-block-rss.columns-4 li{width:calc(25% - 1em)}.wp-block-rss.columns-5 li{width:calc(20% - 1em)}.wp-block-rss.columns-6 li{width:calc(16.66667% - 1em)}}.wp-block-rss__item-author,.wp-block-rss__item-publish-date{display:block;color:#555;font-size:.8125em}.wp-block-search .wp-block-search__button{background:#f7f7f7;border:1px solid #ccc;padding:.375em .625em;color:#32373c;margin-left:.625em;word-break:normal}.wp-block-search .wp-block-search__button.has-icon{line-height:0}.wp-block-search .wp-block-search__button svg{min-width:1.5em;min-height:1.5em}.wp-block-search .wp-block-search__inside-wrapper{display:flex;flex:auto;flex-wrap:nowrap;max-width:100%}.wp-block-search .wp-block-search__label{width:100%}.wp-block-search .wp-block-search__input{flex-grow:1;min-width:3em;border:1px solid #949494}.wp-block-search.wp-block-search__button-only .wp-block-search__button{margin-left:0}.wp-block-search.wp-block-search__button-inside .wp-block-search__inside-wrapper{padding:4px;border:1px solid #949494}.wp-block-search.wp-block-search__button-inside .wp-block-search__inside-wrapper .wp-block-search__input{border-radius:0;border:none;padding:0 0 0 .25em}.wp-block-search.wp-block-search__button-inside .wp-block-search__inside-wrapper .wp-block-search__input:focus{outline:none}.wp-block-search.wp-block-search__button-inside .wp-block-search__inside-wrapper .wp-block-search__button{padding:.125em .5em}.wp-block-search.aligncenter .wp-block-search__inside-wrapper{margin:auto}.wp-block-separator{border-top:1px solid;border-bottom:1px solid}.wp-block-separator.is-style-wide{border-bottom-width:1px}.wp-block-separator.is-style-dots{background:none!important;border:none;text-align:center;width:none;line-height:1;height:auto}.wp-block-separator.is-style-dots:before{content:"···";color:currentColor;font-size:1.5em;letter-spacing:2em;padding-left:2em;font-family:serif}.wp-block-site-logo{line-height:0}.wp-block-site-logo a{display:inline-block}.wp-block-site-logo.is-default-size img{width:120px;height:auto}.wp-block-site-logo .aligncenter{display:table}.wp-block-site-logo.is-style-rounded img{border-radius:9999px}.wp-block-social-links{display:flex;flex-wrap:wrap;padding-left:0;padding-right:0;text-indent:0;margin-left:0}.wp-block-social-links .wp-social-link a,.wp-block-social-links .wp-social-link a:hover{text-decoration:none;border-bottom:0;box-shadow:none}.wp-block-social-links .wp-social-link.wp-social-link.wp-social-link{margin:4px 8px 4px 0}.wp-block-social-links .wp-social-link a{padding:.25em}.wp-block-social-links .wp-social-link svg{width:1em;height:1em}.wp-block-social-links.has-small-icon-size{font-size:16px}.wp-block-social-links,.wp-block-social-links.has-normal-icon-size{font-size:24px}.wp-block-social-links.has-large-icon-size{font-size:36px}.wp-block-social-links.has-huge-icon-size{font-size:48px}.wp-block-social-links.aligncenter{justify-content:center;display:flex}.wp-block-social-links.alignright{justify-content:flex-end}.wp-block-social-link{display:block;border-radius:9999px;transition:transform .1s ease;height:auto}@media (prefers-reduced-motion:reduce){.wp-block-social-link{transition-duration:0s;transition-delay:0s}}.wp-block-social-link a{display:block;line-height:0;transition:transform .1s ease}.wp-block-social-link:hover{transform:scale(1.1)}.wp-block-social-links .wp-block-social-link .wp-block-social-link-anchor,.wp-block-social-links .wp-block-social-link .wp-block-social-link-anchor:active,.wp-block-social-links .wp-block-social-link .wp-block-social-link-anchor:hover,.wp-block-social-links .wp-block-social-link .wp-block-social-link-anchor:visited,.wp-block-social-links .wp-block-social-link .wp-block-social-link-anchor svg{color:currentColor;fill:currentColor}.wp-block-social-links:not(.is-style-logos-only) .wp-social-link{background-color:#f0f0f0;color:#444}.wp-block-social-links:not(.is-style-logos-only) .wp-social-link-amazon{background-color:#f90;color:#fff}.wp-block-social-links:not(.is-style-logos-only) .wp-social-link-bandcamp{background-color:#1ea0c3;color:#fff}.wp-block-social-links:not(.is-style-logos-only) .wp-social-link-behance{background-color:#0757fe;color:#fff}.wp-block-social-links:not(.is-style-logos-only) .wp-social-link-codepen{background-color:#1e1f26;color:#fff}.wp-block-social-links:not(.is-style-logos-only) .wp-social-link-deviantart{background-color:#02e49b;color:#fff}.wp-block-social-links:not(.is-style-logos-only) .wp-social-link-dribbble{background-color:#e94c89;color:#fff}.wp-block-social-links:not(.is-style-logos-only) .wp-social-link-dropbox{background-color:#4280ff;color:#fff}.wp-block-social-links:not(.is-style-logos-only) .wp-social-link-etsy{background-color:#f45800;color:#fff}.wp-block-social-links:not(.is-style-logos-only) .wp-social-link-facebook{background-color:#1778f2;color:#fff}.wp-block-social-links:not(.is-style-logos-only) .wp-social-link-fivehundredpx{background-color:#000;color:#fff}.wp-block-social-links:not(.is-style-logos-only) .wp-social-link-flickr{background-color:#0461dd;color:#fff}.wp-block-social-links:not(.is-style-logos-only) .wp-social-link-foursquare{background-color:#e65678;color:#fff}.wp-block-social-links:not(.is-style-logos-only) .wp-social-link-github{background-color:#24292d;color:#fff}.wp-block-social-links:not(.is-style-logos-only) .wp-social-link-goodreads{background-color:#eceadd;color:#382110}.wp-block-social-links:not(.is-style-logos-only) .wp-social-link-google{background-color:#ea4434;color:#fff}.wp-block-social-links:not(.is-style-logos-only) .wp-social-link-instagram{background-color:#f00075;color:#fff}.wp-block-social-links:not(.is-style-logos-only) .wp-social-link-lastfm{background-color:#e21b24;color:#fff}.wp-block-social-links:not(.is-style-logos-only) .wp-social-link-linkedin{background-color:#0d66c2;color:#fff}.wp-block-social-links:not(.is-style-logos-only) .wp-social-link-mastodon{background-color:#3288d4;color:#fff}.wp-block-social-links:not(.is-style-logos-only) .wp-social-link-medium{background-color:#02ab6c;color:#fff}.wp-block-social-links:not(.is-style-logos-only) .wp-social-link-meetup{background-color:#f6405f;color:#fff}.wp-block-social-links:not(.is-style-logos-only) .wp-social-link-patreon{background-color:#ff424d;color:#fff}.wp-block-social-links:not(.is-style-logos-only) .wp-social-link-pinterest{background-color:#e60122;color:#fff}.wp-block-social-links:not(.is-style-logos-only) .wp-social-link-pocket{background-color:#ef4155;color:#fff}.wp-block-social-links:not(.is-style-logos-only) .wp-social-link-reddit{background-color:#fe4500;color:#fff}.wp-block-social-links:not(.is-style-logos-only) .wp-social-link-skype{background-color:#0478d7;color:#fff}.wp-block-social-links:not(.is-style-logos-only) .wp-social-link-snapchat{background-color:#fefc00;color:#fff;stroke:#000}.wp-block-social-links:not(.is-style-logos-only) .wp-social-link-soundcloud{background-color:#ff5600;color:#fff}.wp-block-social-links:not(.is-style-logos-only) .wp-social-link-spotify{background-color:#1bd760;color:#fff}.wp-block-social-links:not(.is-style-logos-only) .wp-social-link-telegram{background-color:#2aabee;color:#fff}.wp-block-social-links:not(.is-style-logos-only) .wp-social-link-tiktok{background-color:#000;color:#fff}.wp-block-social-links:not(.is-style-logos-only) .wp-social-link-tumblr{background-color:#011835;color:#fff}.wp-block-social-links:not(.is-style-logos-only) .wp-social-link-twitch{background-color:#6440a4;color:#fff}.wp-block-social-links:not(.is-style-logos-only) .wp-social-link-twitter{background-color:#1da1f2;color:#fff}.wp-block-social-links:not(.is-style-logos-only) .wp-social-link-vimeo{background-color:#1eb7ea;color:#fff}.wp-block-social-links:not(.is-style-logos-only) .wp-social-link-vk{background-color:#4680c2;color:#fff}.wp-block-social-links:not(.is-style-logos-only) .wp-social-link-wordpress{background-color:#3499cd;color:#fff}.wp-block-social-links:not(.is-style-logos-only) .wp-social-link-yelp{background-color:#d32422;color:#fff}.wp-block-social-links:not(.is-style-logos-only) .wp-social-link-youtube{background-color:red;color:#fff}.wp-block-social-links.is-style-logos-only .wp-social-link{background:none;padding:4px}.wp-block-social-links.is-style-logos-only .wp-social-link-amazon{color:#f90}.wp-block-social-links.is-style-logos-only .wp-social-link-bandcamp{color:#1ea0c3}.wp-block-social-links.is-style-logos-only .wp-social-link-behance{color:#0757fe}.wp-block-social-links.is-style-logos-only .wp-social-link-codepen{color:#1e1f26}.wp-block-social-links.is-style-logos-only .wp-social-link-deviantart{color:#02e49b}.wp-block-social-links.is-style-logos-only .wp-social-link-dribbble{color:#e94c89}.wp-block-social-links.is-style-logos-only .wp-social-link-dropbox{color:#4280ff}.wp-block-social-links.is-style-logos-only .wp-social-link-etsy{color:#f45800}.wp-block-social-links.is-style-logos-only .wp-social-link-facebook{color:#1778f2}.wp-block-social-links.is-style-logos-only .wp-social-link-fivehundredpx{color:#000}.wp-block-social-links.is-style-logos-only .wp-social-link-flickr{color:#0461dd}.wp-block-social-links.is-style-logos-only .wp-social-link-foursquare{color:#e65678}.wp-block-social-links.is-style-logos-only .wp-social-link-github{color:#24292d}.wp-block-social-links.is-style-logos-only .wp-social-link-goodreads{color:#382110}.wp-block-social-links.is-style-logos-only .wp-social-link-google{color:#ea4434}.wp-block-social-links.is-style-logos-only .wp-social-link-instagram{color:#f00075}.wp-block-social-links.is-style-logos-only .wp-social-link-lastfm{color:#e21b24}.wp-block-social-links.is-style-logos-only .wp-social-link-linkedin{color:#0d66c2}.wp-block-social-links.is-style-logos-only .wp-social-link-mastodon{color:#3288d4}.wp-block-social-links.is-style-logos-only .wp-social-link-medium{color:#02ab6c}.wp-block-social-links.is-style-logos-only .wp-social-link-meetup{color:#f6405f}.wp-block-social-links.is-style-logos-only .wp-social-link-patreon{color:#ff424d}.wp-block-social-links.is-style-logos-only .wp-social-link-pinterest{color:#e60122}.wp-block-social-links.is-style-logos-only .wp-social-link-pocket{color:#ef4155}.wp-block-social-links.is-style-logos-only .wp-social-link-reddit{color:#fe4500}.wp-block-social-links.is-style-logos-only .wp-social-link-skype{color:#0478d7}.wp-block-social-links.is-style-logos-only .wp-social-link-snapchat{color:#fff;stroke:#000}.wp-block-social-links.is-style-logos-only .wp-social-link-soundcloud{color:#ff5600}.wp-block-social-links.is-style-logos-only .wp-social-link-spotify{color:#1bd760}.wp-block-social-links.is-style-logos-only .wp-social-link-telegram{color:#2aabee}.wp-block-social-links.is-style-logos-only .wp-social-link-tiktok{color:#000}.wp-block-social-links.is-style-logos-only .wp-social-link-tumblr{color:#011835}.wp-block-social-links.is-style-logos-only .wp-social-link-twitch{color:#6440a4}.wp-block-social-links.is-style-logos-only .wp-social-link-twitter{color:#1da1f2}.wp-block-social-links.is-style-logos-only .wp-social-link-vimeo{color:#1eb7ea}.wp-block-social-links.is-style-logos-only .wp-social-link-vk{color:#4680c2}.wp-block-social-links.is-style-logos-only .wp-social-link-wordpress{color:#3499cd}.wp-block-social-links.is-style-logos-only .wp-social-link-yelp{color:#d32422}.wp-block-social-links.is-style-logos-only .wp-social-link-youtube{color:red}.wp-block-social-links.is-style-pill-shape .wp-social-link{width:auto}.wp-block-social-links.is-style-pill-shape .wp-social-link a{padding-left:.66667em;padding-right:.66667em}.wp-block-spacer{clear:both}.wp-block-tag-cloud.aligncenter{text-align:center}.wp-block-tag-cloud.alignfull{padding-left:1em;padding-right:1em}.wp-block-table{margin:0 0 1em;overflow-x:auto}.wp-block-table table{border-collapse:collapse;width:100%}.wp-block-table .has-fixed-layout{table-layout:fixed;width:100%}.wp-block-table .has-fixed-layout td,.wp-block-table .has-fixed-layout th{word-break:break-word}.wp-block-table.aligncenter,.wp-block-table.alignleft,.wp-block-table.alignright{display:table;width:auto}.wp-block-table.aligncenter td,.wp-block-table.aligncenter th,.wp-block-table.alignleft td,.wp-block-table.alignleft th,.wp-block-table.alignright td,.wp-block-table.alignright th{word-break:break-word}.wp-block-table .has-subtle-light-gray-background-color{background-color:#f3f4f5}.wp-block-table .has-subtle-pale-green-background-color{background-color:#e9fbe5}.wp-block-table .has-subtle-pale-blue-background-color{background-color:#e7f5fe}.wp-block-table .has-subtle-pale-pink-background-color{background-color:#fcf0ef}.wp-block-table.is-style-stripes{border-spacing:0;border-collapse:inherit;background-color:transparent;border-bottom:1px solid #f0f0f0}.wp-block-table.is-style-stripes tbody tr:nth-child(odd){background-color:#f0f0f0}.wp-block-table.is-style-stripes.has-subtle-light-gray-background-color tbody tr:nth-child(odd){background-color:#f3f4f5}.wp-block-table.is-style-stripes.has-subtle-pale-green-background-color tbody tr:nth-child(odd){background-color:#e9fbe5}.wp-block-table.is-style-stripes.has-subtle-pale-blue-background-color tbody tr:nth-child(odd){background-color:#e7f5fe}.wp-block-table.is-style-stripes.has-subtle-pale-pink-background-color tbody tr:nth-child(odd){background-color:#fcf0ef}.wp-block-table.is-style-stripes td,.wp-block-table.is-style-stripes th{border-color:transparent}.wp-block-table .has-border-color>*,.wp-block-table .has-border-color td,.wp-block-table .has-border-color th,.wp-block-table .has-border-color tr{border-color:inherit}.wp-block-table table[style*=border-style]>*,.wp-block-table table[style*=border-style] td,.wp-block-table table[style*=border-style] th,.wp-block-table table[style*=border-style] tr{border-style:inherit}.wp-block-table table[style*=border-width]>*,.wp-block-table table[style*=border-width] td,.wp-block-table table[style*=border-width] th,.wp-block-table table[style*=border-width] tr{border-width:inherit}.wp-block-text-columns,.wp-block-text-columns.aligncenter{display:flex}.wp-block-text-columns .wp-block-column{margin:0 1em;padding:0}.wp-block-text-columns .wp-block-column:first-child{margin-left:0}.wp-block-text-columns .wp-block-column:last-child{margin-right:0}.wp-block-text-columns.columns-2 .wp-block-column{width:50%}.wp-block-text-columns.columns-3 .wp-block-column{width:33.33333%}.wp-block-text-columns.columns-4 .wp-block-column{width:25%}pre.wp-block-verse{font-family:inherit;overflow:auto;white-space:pre-wrap}.wp-block-video{margin:0 0 1em}.wp-block-video video{width:100%}@supports (position:sticky){.wp-block-video [poster]{-o-object-fit:cover;object-fit:cover}}.wp-block-video.aligncenter{text-align:center}.wp-block-video figcaption{margin-top:.5em;margin-bottom:1em}.wp-block-post-featured-image{margin-left:0;margin-right:0}.wp-block-post-featured-image a{display:inline-block}.wp-block-post-featured-image img{max-width:100%;height:auto}.wp-block-post-featured-image.alignfull img,.wp-block-post-featured-image.alignwide img{width:100%}:root .has-pale-pink-background-color{background-color:#f78da7}:root .has-vivid-red-background-color{background-color:#cf2e2e}:root .has-luminous-vivid-orange-background-color{background-color:#ff6900}:root .has-luminous-vivid-amber-background-color{background-color:#fcb900}:root .has-light-green-cyan-background-color{background-color:#7bdcb5}:root .has-vivid-green-cyan-background-color{background-color:#00d084}:root .has-pale-cyan-blue-background-color{background-color:#8ed1fc}:root .has-vivid-cyan-blue-background-color{background-color:#0693e3}:root .has-vivid-purple-background-color{background-color:#9b51e0}:root .has-white-background-color{background-color:#fff}:root .has-very-light-gray-background-color{background-color:#eee}:root .has-cyan-bluish-gray-background-color{background-color:#abb8c3}:root .has-very-dark-gray-background-color{background-color:#313131}:root .has-black-background-color{background-color:#000}:root .has-pale-pink-color{color:#f78da7}:root .has-vivid-red-color{color:#cf2e2e}:root .has-luminous-vivid-orange-color{color:#ff6900}:root .has-luminous-vivid-amber-color{color:#fcb900}:root .has-light-green-cyan-color{color:#7bdcb5}:root .has-vivid-green-cyan-color{color:#00d084}:root .has-pale-cyan-blue-color{color:#8ed1fc}:root .has-vivid-cyan-blue-color{color:#0693e3}:root .has-vivid-purple-color{color:#9b51e0}:root .has-white-color{color:#fff}:root .has-very-light-gray-color{color:#eee}:root .has-cyan-bluish-gray-color{color:#abb8c3}:root .has-very-dark-gray-color{color:#313131}:root .has-black-color{color:#000}:root .has-vivid-cyan-blue-to-vivid-purple-gradient-background{background:linear-gradient(135deg,#0693e3,#9b51e0)}:root .has-vivid-green-cyan-to-vivid-cyan-blue-gradient-background{background:linear-gradient(135deg,#00d084,#0693e3)}:root .has-light-green-cyan-to-vivid-green-cyan-gradient-background{background:linear-gradient(135deg,#7adcb4,#00d082)}:root .has-luminous-vivid-amber-to-luminous-vivid-orange-gradient-background{background:linear-gradient(135deg,#fcb900,#ff6900)}:root .has-luminous-vivid-orange-to-vivid-red-gradient-background{background:linear-gradient(135deg,#ff6900,#cf2e2e)}:root .has-very-light-gray-to-cyan-bluish-gray-gradient-background{background:linear-gradient(135deg,#eee,#a9b8c3)}:root .has-cool-to-warm-spectrum-gradient-background{background:linear-gradient(135deg,#4aeadc,#9778d1 20%,#cf2aba 40%,#ee2c82 60%,#fb6962 80%,#fef84c)}:root .has-blush-light-purple-gradient-background{background:linear-gradient(135deg,#ffceec,#9896f0)}:root .has-blush-bordeaux-gradient-background{background:linear-gradient(135deg,#fecda5,#fe2d2d 50%,#6b003e)}:root .has-purple-crush-gradient-background{background:linear-gradient(135deg,#34e2e4,#4721fb 50%,#ab1dfe)}:root .has-luminous-dusk-gradient-background{background:linear-gradient(135deg,#ffcb70,#c751c0 50%,#4158d0)}:root .has-hazy-dawn-gradient-background{background:linear-gradient(135deg,#faaca8,#dad0ec)}:root .has-pale-ocean-gradient-background{background:linear-gradient(135deg,#fff5cb,#b6e3d4 50%,#33a7b5)}:root .has-electric-grass-gradient-background{background:linear-gradient(135deg,#caf880,#71ce7e)}:root .has-subdued-olive-gradient-background{background:linear-gradient(135deg,#fafae1,#67a671)}:root .has-atomic-cream-gradient-background{background:linear-gradient(135deg,#fdd79a,#004a59)}:root .has-nightshade-gradient-background{background:linear-gradient(135deg,#330968,#31cdcf)}:root .has-midnight-gradient-background{background:linear-gradient(135deg,#020381,#2874fc)}.has-small-font-size{font-size:.8125em}.has-normal-font-size,.has-regular-font-size{font-size:1em}.has-medium-font-size{font-size:1.25em}.has-large-font-size{font-size:2.25em}.has-huge-font-size,.has-larger-font-size{font-size:2.625em}.has-text-align-center{text-align:center}.has-text-align-left{text-align:left}.has-text-align-right{text-align:right}#end-resizable-editor-section{display:none}.aligncenter{clear:both}.items-justified-left{justify-content:flex-start}.items-justified-center{justify-content:center}.items-justified-right{justify-content:flex-end}.items-justified-space-between{justify-content:space-between}.screen-reader-text{border:0;clip:rect(1px,1px,1px,1px);-webkit-clip-path:inset(50%);clip-path:inset(50%);height:1px;margin:-1px;overflow:hidden;padding:0;position:absolute;width:1px;word-wrap:normal!important}.screen-reader-text:focus{background-color:#ddd;clip:auto!important;-webkit-clip-path:none;clip-path:none;color:#444;display:block;font-size:1em;height:auto;left:5px;line-height:normal;padding:15px 23px 14px;text-decoration:none;top:5px;width:auto;z-index:100000} :root { --content-width: 1320px; --gutter: 8px; --mob-padding: 60px; --def-fs: 16px; --swiper-theme-color: #007aff } .container { width: 100%; max-width: calc(var(--content-width) + var(--mob-padding) * 2); padding: 0 var(--mob-padding); margin: 0 auto } .container-fluid { width: 100%; max-width: 100% } .row { display: flex; flex-wrap: wrap; clear: both; margin-left: calc(var(--gutter) * -1); margin-right: calc(var(--gutter) * -1) } .row_no-gutter { margin-left: 0; margin-right: 0 } html { scroll-behavior: smooth } *, ::after, ::before { box-sizing: border-box } body, html, main { height: -webkit-fill-available } button, input, select, textarea { font-family: Rubik; font-size: 100%; line-height: 1.15; margin: 0; padding: 0 } img, video { display: block; max-width: 100%; height: auto } button, iframe { border: 0 } table { border-spacing: 0 } button { cursor: pointer } figure { margin: 0 } body { position: relative; margin: 0; font-family: Rubik; font-size: var(--def-fs); -webkit-text-size-adjust: 100%; text-rendering: optimizeSpeed; line-height: 1.4; font-weight: 400; color: #28282c; background: #fff } ol, ul { padding: 0; margin-bottom: 0; margin-top: 0 } ul { list-style-type: none } a { color: red; text-decoration: none; -webkit-tap-highlight-color: transparent } h1, h2, h3, h4, h5 { color: #071f5d; font-weight: 700; margin-bottom: 0; margin-top: 0 } h1 { font-size: 32px } h2 { font-size: 30px } h3 { font-size: 24px } h4 { font-size: 20px } p { color: inherit; margin-top: 0; margin-bottom: 0 } .background-index { background-image: url(/img/background/bg.png); background-position-x: center; background-size: 400% } @font-face { font-family: swiper-icons; src: url("data:application/font-woff;charset=utf-8;base64, d09GRgABAAAAAAZgABAAAAAADAAAAAAAAAAAAAAAAAAAAAAAAAAAAAAAAABGRlRNAAAGRAAAABoAAAAci6qHkUdERUYAAAWgAAAAIwAAACQAYABXR1BPUwAABhQAAAAuAAAANuAY7+xHU1VCAAAFxAAAAFAAAABm2fPczU9TLzIAAAHcAAAASgAAAGBP9V5RY21hcAAAAkQAAACIAAABYt6F0cBjdnQgAAACzAAAAAQAAAAEABEBRGdhc3AAAAWYAAAACAAAAAj//wADZ2x5ZgAAAywAAADMAAAD2MHtryVoZWFkAAABbAAAADAAAAA2E2+eoWhoZWEAAAGcAAAAHwAAACQC9gDzaG10eAAAAigAAAAZAAAArgJkABFsb2NhAAAC0AAAAFoAAABaFQAUGG1heHAAAAG8AAAAHwAAACAAcABAbmFtZQAAA/gAAAE5AAACXvFdBwlwb3N0AAAFNAAAAGIAAACE5s74hXjaY2BkYGAAYpf5Hu/j+W2+MnAzMYDAzaX6QjD6/4//Bxj5GA8AuRwMYGkAPywL13jaY2BkYGA88P8Agx4j+/8fQDYfA1AEBWgDAIB2BOoAeNpjYGRgYNBh4GdgYgABEMnIABJzYNADCQAACWgAsQB42mNgYfzCOIGBlYGB0YcxjYGBwR1Kf2WQZGhhYGBiYGVmgAFGBiQQkOaawtDAoMBQxXjg/wEGPcYDDA4wNUA2CCgwsAAAO4EL6gAAeNpj2M0gyAACqxgGNWBkZ2D4/wMA+xkDdgAAAHjaY2BgYGaAYBkGRgYQiAHyGMF8FgYHIM3DwMHABGQrMOgyWDLEM1T9/w8UBfEMgLzE////P/5//f/V/xv+r4eaAAeMbAxwIUYmIMHEgKYAYjUcsDAwsLKxc3BycfPw8jEQA/gZBASFhEVExcQlJKWkZWTl5BUUlZRVVNXUNTQZBgMAAMR+E+gAEQFEAAAAKgAqACoANAA+AEgAUgBcAGYAcAB6AIQAjgCYAKIArAC2AMAAygDUAN4A6ADyAPwBBgEQARoBJAEuATgBQgFMAVYBYAFqAXQBfgGIAZIBnAGmAbIBzgHsAAB42u2NMQ6CUAyGW568x9AneYYgm4MJbhKFaExIOAVX8ApewSt4Bic4AfeAid3VOBixDxfPYEza5O+Xfi04YADggiUIULCuEJK8VhO4bSvpdnktHI5QCYtdi2sl8ZnXaHlqUrNKzdKcT8cjlq+rwZSvIVczNiezsfnP/uznmfPFBNODM2K7MTQ45YEAZqGP81AmGGcF3iPqOop0r1SPTaTbVkfUe4HXj97wYE+yNwWYxwWu4v1ugWHgo3S1XdZEVqWM7ET0cfnLGxWfkgR42o2PvWrDMBSFj/IHLaF0zKjRgdiVMwScNRAoWUoH78Y2icB/yIY09An6AH2Bdu/UB+yxopYshQiEvnvu0dURgDt8QeC8PDw7Fpji3fEA4z/PEJ6YOB5hKh4dj3EvXhxPqH/SKUY3rJ7srZ4FZnh1PMAtPhwP6fl2PMJMPDgeQ4rY8YT6Gzao0eAEA409DuggmTnFnOcSCiEiLMgxCiTI6Cq5DZUd3Qmp10vO0LaLTd2cjN4fOumlc7lUYbSQcZFkutRG7g6JKZKy0RmdLY680CDnEJ+UMkpFFe1RN7nxdVpXrC4aTtnaurOnYercZg2YVmLN/d/gczfEimrE/fs/bOuq29Zmn8tloORaXgZgGa78yO9/cnXm2BpaGvq25Dv9S4E9+5SIc9PqupJKhYFSSl47+Qcr1mYNAAAAeNptw0cKwkAAAMDZJA8Q7OUJvkLsPfZ6zFVERPy8qHh2YER+3i/BP83vIBLLySsoKimrqKqpa2hp6+jq6RsYGhmbmJqZSy0sraxtbO3sHRydnEMU4uR6yx7JJXveP7WrDycAAAAAAAH//wACeNpjYGRgYOABYhkgZgJCZgZNBkYGLQZtIJsFLMYAAAw3ALgAeNolizEKgDAQBCchRbC2sFER0YD6qVQiBCv/H9ezGI6Z5XBAw8CBK/m5iQQVauVbXLnOrMZv2oLdKFa8Pjuru2hJzGabmOSLzNMzvutpB3N42mNgZGBg4GKQYzBhYMxJLMlj4GBgAYow/P/PAJJhLM6sSoWKfWCAAwDAjgbRAAB42mNgYGBkAIIbCZo5IPrmUn0hGA0AO8EFTQAA") format("woff"); font-weight: 400; font-style: normal } .swiper-container { margin-left: auto; margin-right: auto; position: relative; overflow: hidden; list-style: none; padding: 0; z-index: 1 } .swiper-container-vertical>.swiper-wrapper { flex-direction: column } .swiper-wrapper { position: relative; width: 100%; height: 100%; z-index: 1; display: flex; transition-property: transform; box-sizing: content-box } .swiper-container-android .swiper-slide, .swiper-wrapper { transform: translate3d(0, 0, 0) } .swiper-container-multirow>.swiper-wrapper { flex-wrap: wrap } .swiper-container-multirow-column>.swiper-wrapper { flex-wrap: wrap; flex-direction: column } .swiper-container-free-mode>.swiper-wrapper { transition-timing-function: ease-out; margin: 0 auto } .swiper-container-pointer-events { touch-action: pan-y } .swiper-container-pointer-events.swiper-container-vertical { touch-action: pan-x } .swiper-slide { flex-shrink: 0; width: 100%; height: 100%; position: relative; transition-property: transform } .swiper-slide-invisible-blank { visibility: hidden } .swiper-container-autoheight, .swiper-container-autoheight .swiper-slide { height: auto } .swiper-container-autoheight .swiper-wrapper { align-items: flex-start; transition-property: transform, height } .swiper-container-3d { perspective: 1200px } .swiper-container-3d .swiper-cube-shadow, .swiper-container-3d .swiper-slide, .swiper-container-3d .swiper-slide-shadow-bottom, .swiper-container-3d .swiper-slide-shadow-left, .swiper-container-3d .swiper-slide-shadow-right, .swiper-container-3d .swiper-slide-shadow-top, .swiper-container-3d .swiper-wrapper { transform-style: preserve-3d } .swiper-container-3d .swiper-slide-shadow-bottom, .swiper-container-3d .swiper-slide-shadow-left, .swiper-container-3d .swiper-slide-shadow-right, .swiper-container-3d .swiper-slide-shadow-top { position: absolute; left: 0; top: 0; width: 100%; height: 100%; pointer-events: none; z-index: 10 } .swiper-container-3d .swiper-slide-shadow-left { background-image: linear-gradient(to left, rgba(0, 0, 0, .5), rgba(0, 0, 0, 0)) } .swiper-container-3d .swiper-slide-shadow-right { background-image: linear-gradient(to right, rgba(0, 0, 0, .5), rgba(0, 0, 0, 0)) } .swiper-container-3d .swiper-slide-shadow-top { background-image: linear-gradient(to top, rgba(0, 0, 0, .5), rgba(0, 0, 0, 0)) } .swiper-container-3d .swiper-slide-shadow-bottom { background-image: linear-gradient(to bottom, rgba(0, 0, 0, .5), rgba(0, 0, 0, 0)) } .swiper-container-css-mode>.swiper-wrapper { overflow: auto; scrollbar-width: none; -ms-overflow-style: none } .swiper-container-css-mode>.swiper-wrapper::-webkit-scrollbar { display: none } .swiper-container-css-mode>.swiper-wrapper>.swiper-slide { scroll-snap-align: start start } .swiper-container-horizontal.swiper-container-css-mode>.swiper-wrapper { -ms-scroll-snap-type: x mandatory; scroll-snap-type: x mandatory } .swiper-container-vertical.swiper-container-css-mode>.swiper-wrapper { -ms-scroll-snap-type: y mandatory; scroll-snap-type: y mandatory } .animation_btn { position: relative; overflow: hidden; display: inline-block } .animation_btn::after { transition: 1.3s; content: ""; display: block; width: 20px; height: 260%; background-image: linear-gradient(to right, rgba(255, 255, 255, 0), rgba(255, 255, 255, .07), rgba(255, 255, 255, .14), rgba(255, 255, 255, .21), rgba(255, 255, 255, .28), rgba(255, 255, 255, .35), rgba(252, 252, 252, .29), rgba(248, 248, 248, .23), rgba(245, 245, 245, .18), rgba(242, 242, 242, .12), rgba(238, 238, 238, .06), rgba(235, 235, 235, 0)); transform: rotateX(35deg); position: absolute; top: -27px; left: -90px; transform: rotate(45deg) } .animation_btn:hover::after { left: 210% } .bg_card_radial { background: radial-gradient(111.63% 516% at 100% 82.5%, #0c4062 0, #008ebb 100%) } .bg_card_two { background: linear-gradient(154.47deg, #071f5d 0, #01478a 119.49%) } .bg_card_three { background: linear-gradient(153.82deg, #1885c1 -2.61%, #58cdff 98.3%) } .bg_card_three .about-explore__card_link, .bg_card_three .emission__link, .bg_card_three .explore-two__link { color: #071f5d } .bg_card_three .about-explore__card_link:hover::after, .bg_card_three .about-explore__card_link:hover::before, .bg_card_three .emission__link:hover::after, .bg_card_three .emission__link:hover::before, .bg_card_three .explore-two__link:hover::after, .bg_card_three .explore-two__link:hover::before { border-left: 2px solid #071f5d } .bg_card_three .about-explore__card_link::after, .bg_card_three .about-explore__card_link::before, .bg_card_three .emission__link::after, .bg_card_three .emission__link::before, .bg_card_three .explore-two__link::after, .bg_card_three .explore-two__link::before { border-left: 2px solid #071f5d } .bg_card_three .explore__link { color: #071f5d } .bg_card_three .explore__link:hover::after, .bg_card_three .explore__link:hover::before { border-left: 2px solid #071f5d!important } .bg_card_three .explore__link::after, .bg_card_three .explore__link::before { border-left: 2px solid #071f5d } .bg_card_mw { background: linear-gradient(153.82deg, #033576 -2.61%, #136baa 40.94%, #29b3ee 98.3%) } .bg_card_fore { background: linear-gradient(76.01deg, #ffba49 22.58%, #ffd749 75.42%) } .bg_card_fore .about-explore__card, .bg_card_fore .about-explore__card_link, .bg_card_fore .about-explore__card_subtitle, .bg_card_fore .about-explore__card_title, .bg_card_fore .emission__card-percent, .bg_card_fore .emission__card-title, .bg_card_fore .emission__link, .bg_card_fore .emission__text, .bg_card_fore .explore-one__card-texts, .bg_card_fore .explore-one__text-subtitle, .bg_card_fore .explore-one__text-title, .bg_card_fore .explore-two__card-texts, .bg_card_fore .explore-two__link, .bg_card_fore .explore-two__text-subtitle, .bg_card_fore .explore-two__text-title { color: #071f5d } .bg_card_fore .about-explore__card_link:hover::after, .bg_card_fore .about-explore__card_link:hover::before, .bg_card_fore .emission__link:hover::after, .bg_card_fore .emission__link:hover::before, .bg_card_fore .explore-two__link:hover::after, .bg_card_fore .explore-two__link:hover::before { border-left: 2px solid #071f5d } .bg_card_fore .about-explore__card_link::after, .bg_card_fore .about-explore__card_link::before, .bg_card_fore .emission__link::after, .bg_card_fore .emission__link::before, .bg_card_fore .explore-two__link::after, .bg_card_fore .explore-two__link::before { border-left: 2px solid #071f5d } .bg_card_fore .explore-one__link { color: #ffd749; background: linear-gradient(141.51deg, #071f5d -8.13%, #01478a 80.84%) } .bg_card_five { background: linear-gradient(76.01deg, #ffdc61 22.58%, #ffe792 75.42%) } .bg_card_five .about-explore__card, .bg_card_five .about-explore__card_link, .bg_card_five .about-explore__card_subtitle, .bg_card_five .about-explore__card_title, .bg_card_five .emission__card-percent, .bg_card_five .emission__card-title, .bg_card_five .emission__link, .bg_card_five .emission__text, .bg_card_five .explore-one__card-texts, .bg_card_five .explore-one__text-subtitle, .bg_card_five .explore-one__text-title, .bg_card_five .explore-two__card-texts, .bg_card_five .explore-two__link, .bg_card_five .explore-two__text-subtitle, .bg_card_five .explore-two__text-title, .bg_card_five .explore__text-subtitle, .bg_card_five .explore__text-title { color: #071f5d } .bg_card_five .about-explore__card_link:hover::after, .bg_card_five .about-explore__card_link:hover::before, .bg_card_five .emission__link:hover::after, .bg_card_five .emission__link:hover::before, .bg_card_five .explore-two__link:hover::after, .bg_card_five .explore-two__link:hover::before { border-left: 2px solid #071f5d } .bg_card_five .about-explore__card_link::after, .bg_card_five .about-explore__card_link::before, .bg_card_five .emission__link::after, .bg_card_five .emission__link::before, .bg_card_five .explore-two__link::after, .bg_card_five .explore-two__link::before { border-left: 2px solid #071f5d } .bg_card_five .explore-one__link { color: #ffd749; background: linear-gradient(141.51deg, #071f5d -8.13%, #01478a 80.84%) } .bg_card_five .explore__link { color: #071f5d } .bg_card_five .explore__link:hover::after, .bg_card_five .explore__link:hover::before { border-left: 2px solid #071f5d!important } .bg_card_five .explore__link::after, .bg_card_five .explore__link::before { border-left: 2px solid #071f5d } .bg_card_three-explore { background: linear-gradient(76.01deg, #ffba49 22.58%, #ffd749 75.42%) } .bg_card_three-explore .explore__link, .bg_card_three-explore .explore__text-subtitle, .bg_card_three-explore .explore__text-title { color: #071f5d } .bg_card_three-explore .explore__link:hover::after, .bg_card_three-explore .explore__link:hover::before { border-left: 2px solid #071f5d!important } .bg_card_three-explore .explore__link::after, .bg_card_three-explore .explore__link::before { border-left: 2px solid #071f5d } .background_section { background: #ebf4fa } sub { font-size: 16px } @font-face { font-family: Rubik; font-style: normal; font-weight: 400; src: url(//surfcleaner.com/wp-content/themes/surfcleaner/assets/css/../fonts/rubik-v12-latin-regular.eot); src: local(""), url(//surfcleaner.com/wp-content/themes/surfcleaner/assets/css/../fonts/rubik-v12-latin-regular.eot?#iefix) format("embedded-opentype"), url(//surfcleaner.com/wp-content/themes/surfcleaner/assets/css/../fonts/rubik-v12-latin-regular.woff2) format("woff2"), url(//surfcleaner.com/wp-content/themes/surfcleaner/assets/css/../fonts/rubik-v12-latin-regular.woff) format("woff"), url(//surfcleaner.com/wp-content/themes/surfcleaner/assets/css/../fonts/rubik-v12-latin-regular.ttf) format("truetype"), url(//surfcleaner.com/wp-content/themes/surfcleaner/assets/css/../fonts/rubik-v12-latin-regular.svg#Rubik) format("svg") } @font-face { font-family: Rubik; font-style: normal; font-weight: 500; src: url(//surfcleaner.com/wp-content/themes/surfcleaner/assets/css/../fonts/rubik-v12-latin-500.eot); src: local(""), url(//surfcleaner.com/wp-content/themes/surfcleaner/assets/css/../fonts/rubik-v12-latin-500.eot?#iefix) format("embedded-opentype"), url(//surfcleaner.com/wp-content/themes/surfcleaner/assets/css/../fonts/rubik-v12-latin-500.woff2) format("woff2"), url(//surfcleaner.com/wp-content/themes/surfcleaner/assets/css/../fonts/rubik-v12-latin-500.woff) format("woff"), url(//surfcleaner.com/wp-content/themes/surfcleaner/assets/css/../fonts/rubik-v12-latin-500.ttf) format("truetype"), url(//surfcleaner.com/wp-content/themes/surfcleaner/assets/css/../fonts/rubik-v12-latin-500.svg#Rubik) format("svg") } @font-face { font-family: Rubik; font-style: normal; font-weight: 600; src: url(//surfcleaner.com/wp-content/themes/surfcleaner/assets/css/../../fonts/rubik-v12-latin-600.eot); src: local(""), url(//surfcleaner.com/wp-content/themes/surfcleaner/assets/css/../fonts/rubik-v12-latin-600.eot?#iefix) format("embedded-opentype"), url(//surfcleaner.com/wp-content/themes/surfcleaner/assets/css/../fonts/rubik-v12-latin-600.woff2) format("woff2"), url(//surfcleaner.com/wp-content/themes/surfcleaner/assets/css/../fonts/rubik-v12-latin-600.woff) format("woff"), url(//surfcleaner.com/wp-content/themes/surfcleaner/assets/css/../fonts/rubik-v12-latin-600.ttf) format("truetype"), url(//surfcleaner.com/wp-content/themes/surfcleaner/assets/css/../fonts/rubik-v12-latin-600.svg#Rubik) format("svg") } @font-face { font-family: Rubik; font-style: normal; font-weight: 700; src: url(//surfcleaner.com/wp-content/themes/surfcleaner/assets/css/../fonts/rubik-v12-latin-700.eot); src: local(""), url(//surfcleaner.com/wp-content/themes/surfcleaner/assets/css/../fonts/rubik-v12-latin-700.eot?#iefix) format("embedded-opentype"), url(//surfcleaner.com/wp-content/themes/surfcleaner/assets/css/../fonts/rubik-v12-latin-700.woff2) format("woff2"), url(//surfcleaner.com/wp-content/themes/surfcleaner/assets/css/../fonts/rubik-v12-latin-700.woff) format("woff"), url(//surfcleaner.com/wp-content/themes/surfcleaner/assets/css/../fonts/rubik-v12-latin-700.ttf) format("truetype"), url(//surfcleaner.com/wp-content/themes/surfcleaner/assets/css/../fonts/rubik-v12-latin-700.svg#Rubik) format("svg") } @font-face { font-family: Rubik; font-style: normal; font-weight: 900; src: url(//surfcleaner.com/wp-content/themes/surfcleaner/assets/css/../fonts/rubik-v12-latin-900.eot); src: local(""), url(//surfcleaner.com/wp-content/themes/surfcleaner/assets/css/../fonts/rubik-v12-latin-900.eot?#iefix) format("embedded-opentype"), url(//surfcleaner.com/wp-content/themes/surfcleaner/assets/css/../fonts/rubik-v12-latin-900.woff2) format("woff2"), url(//surfcleaner.com/wp-content/themes/surfcleaner/assets/css/../fonts/rubik-v12-latin-900.woff) format("woff"), url(//surfcleaner.com/wp-content/themes/surfcleaner/assets/css/../fonts/rubik-v12-latin-900.ttf) format("truetype"), url(//surfcleaner.com/wp-content/themes/surfcleaner/assets/css/../fonts/rubik-v12-latin-900.svg#Rubik) format("svg") } .header { position: absolute; padding-top: 20px; padding-bottom: 25px; z-index: 222; width: 100%; background: rgba(64, 86, 134, 0); transition: .6s } .header__wrapper-info { box-sizing: border-box; min-width: 0; margin-left: var(--gutter); margin-right: var(--gutter); width: calc(100% * 1 - var(--gutter) * 2); flex-basis: calc(100% * 1 - var(--gutter) * 2); flex-grow: 0; display: flex; justify-content: flex-end; text-transform: uppercase; align-items: center; font-size: 12px; font-weight: 700 } .header__quote { background: #071f5d; color: #fff; padding: 10px 20px; margin-right: 16px } .header__tel { background: #071f5d; color: #fff; padding: 10px 20px } .header__wrapper-nav { display: flex } .header__logo { box-sizing: border-box; min-width: 0; margin-left: var(--gutter); margin-right: var(--gutter); width: calc(100% * .16667 - var(--gutter) * 2); flex-basis: calc(100% * .16667 - var(--gutter) * 2); flex-grow: 0 } .header__front-logo { display: none } .header__other-page { display: block } .header__wrapper-serch-lang { display: flex; align-self: flex-end; margin-left: auto } .header__wrapper-serch-lang form { display: flex; position: relative; z-index: 77; align-self: flex-end } .header__search .header__menu-svg { display: none } .header__search .header__search-svg { display: flex } .header__search .header__search-svg:hover { cursor: pointer } .header__wrapper-menu-mob { position: absolute; display: flex; transition: .9s; padding-bottom: 20px; top: -2000px; right: 0; left: 0; bottom: 0; height: 100vh; background: #ecf1fe; z-index: 99 } .header__wrapper-menu-mob nav { display: block } .header__wrapper-menu-mob .container { height: 100%; overflow: scroll; display: flex; flex-direction: column } .header__wrapper-mob-info { padding-top: 87px; display: flex; flex-wrap: wrap; clear: both; margin-left: calc(var(--gutter) * -1); margin-right: calc(var(--gutter) * -1) } .header__wrapper-mob-info .header__quote { box-sizing: border-box; min-width: 0; margin-left: var(--gutter); margin-right: var(--gutter); width: calc(100% * 1 - var(--gutter) * 2); flex-basis: calc(100% * 1 - var(--gutter) * 2); flex-grow: 0; padding: 18px 53px; text-align: center; text-transform: uppercase; margin-bottom: 20px; background: #01478a } .header__wrapper-mob-info .header__tel { box-sizing: border-box; min-width: 0; margin-left: var(--gutter); margin-right: var(--gutter); width: calc(100% * 1 - var(--gutter) * 2); flex-basis: calc(100% * 1 - var(--gutter) * 2); flex-grow: 0; margin-bottom: 10px; padding: 7px 53px; text-align: center; text-transform: uppercase; background: #01478a } .header__menu-svg svg *, .header__search-svg svg * { fill: #071f5d } .header__mob-wrapper-soc-links { display: flex; padding-bottom: 10px; margin-top: auto } .header__mob-link-in { width: 35px; height: 35px; background: #fff; display: flex; justify-content: center; align-items: center; border-radius: 50%; margin-right: 14px } .header__mob-link-in svg * { fill: #01478a } .header__mob-link-in:hover { background: #ffba49 } .header__mob-link-in:hover svg * { fill: #fff } .header__mob-link-youtube { width: 35px; height: 35px; background: #fff; display: flex; justify-content: center; align-items: center; border-radius: 50% } .header__mob-link-youtube svg * { fill: #01478a } .header__mob-link-youtube:hover { background: #ffba49 } .header__mob-link-youtube:hover svg * { fill: #fff } .header__mob-about { color: #01478a; text-align: center } .header .active { transition: .9s; top: 0 } .header .active-btn-menu { transform: rotate(-90deg) } .header .active-btn-menu svg * { transition: .9s; fill: #01478a } .body-active { overflow: hidden } .__select { position: relative; width: 45px; height: 25px; margin: 0 4px auto auto; font-size: 14px; background: #fff } .__select[data-state=active] .__select__title::before { transform: translate(-2px, -50%) rotate(-45deg) } .__select[data-state=active] .__select__title::after { transform: translate(2px, -50%) rotate(45deg) } .__select[data-state=active] .__select__content { opacity: 1 } .__select[data-state=active] .__select__label+.__select__input+.__select__label { max-height: 30px; border-top-width: 1px } .__select__title { display: flex; align-items: flex-end; width: 100%; height: 100%; color: #071f5d; font-weight: 500; cursor: pointer } .__select__title::after, .__select__title::before { content: ""; position: absolute; top: 17px; right: 7px; display: block; width: 7px; height: 2px; transition: .3s ease-out; background-color: #071f5d; transform: translate(-2px, -50%) rotate(45deg) } .__select__title::after { transform: translate(2px, -50%) rotate(-45deg) } .__select__title:hover { border-color: #071f5d } .__select__title:hover::after, .__select__title:hover::before { background-color: #071f5d } .__select__content { position: absolute; display: flex; flex-direction: column; width: calc(100%); background-color: #fff; border: 1px solid #c7ccd1; border-top: none; transition: .3s ease-out; opacity: 0; z-index: 8 } .__select__input { display: none } .__select__input:checked+label { background-color: #dedede } .__select__input:disabled+label { opacity: .6; pointer-events: none } .__select__label { display: flex; align-items: center; width: 100%; height: 40px; max-height: 0; padding: 0 8px; transition: .2s ease-out; cursor: pointer; overflow: hidden } .__select__label+input+.__select__label { border-top: 0 solid #c7cCD160 } .__select__label:hover { background: linear-gradient(141.51deg, #071f5d -8.13%, #01478a 80.84%); color: #ffba49 } .menu-fix { position: fixed; background: #fff } .crumbs__wrap-breadcrumbs { width: calc(100% * 1 - var(--gutter) * 2); flex-basis: calc(100% * 1 - var(--gutter) * 2); flex-grow: 0; text-transform: uppercase; font-family: Rubik; font-style: normal; font-weight: 400; font-size: 14px; color: #071f5d; position: relative; padding-top: 15px } .crumbs__wrap-breadcrumbs a { color: #071f5d; transition: .3s } .crumbs__wrap-breadcrumbs a:hover { color: #ffba49 } nav { box-sizing: border-box; min-width: 0; margin-left: var(--gutter); margin-right: var(--gutter); width: calc(100% * .66667 - var(--gutter) * 2); flex-basis: calc(100% * .66667 - var(--gutter) * 2); flex-grow: 0; display: flex; align-self: flex-end; color: #071f5d; font-family: Rubik; font-style: normal; font-weight: 500 } nav>ul { width: 100%; display: flex; justify-content: space-between; text-transform: uppercase; font-size: 14px } nav>ul>li { margin-bottom: auto; font-weight: 500; cursor: pointer; position: relative; transition: .3s } nav>ul>li a { color: #071f5d } nav>ul>li a:hover { transition: .3s } nav>ul>li:hover { color: #ffba49; transition: .3s } nav>ul>li:hover ul { display: block } nav>ul>li>ul { display: none; position: absolute; min-width: 150px; left: -17px } nav>ul>li>ul li { background: #fff; padding: 7px 17px } nav>ul>li>ul li a { color: #071f5d; transition: .3s; text-transform: capitalize; font-weight: 400 } nav>ul>li>ul li:hover { background: #071f5d } nav>ul>li>ul li:hover a { color: #fff } .arrow_menu:hover::after, .arrow_menu:hover::before { transition: .3s; right: -13px } .arrow_menu::after, .arrow_menu::before { content: attr(data-el); display: block; border-left: 2px solid #071f5d; height: 8px; position: absolute; bottom: 0; top: 0; right: -10px } .arrow_menu::after { transform: rotate(-45deg); top: 2px } .arrow_menu::before { transform: rotate(45deg); top: 7px } .arrow_menu_link:hover::after, .arrow_menu_link:hover::before { transition: .3s; right: -13px } .arrow_menu_link::after, .arrow_menu_link::before { content: attr(data-el); display: block; border-left: 2px solid #ffba49; height: 8px; position: absolute; bottom: 0; top: 0; right: -10px } .arrow_menu_link::after { transform: rotate(-45deg); top: 2px } .arrow_menu_link::before { transform: rotate(45deg); top: 7px } .link { color: #ffba49 } .knowledge-center { padding-top: 25px; margin-top: 25px; padding-bottom: 56px } .knowledge-center__title { margin-bottom: 30px; text-align: center; color: #071f5d; font-weight: 700; font-size: 30px; line-height: 150% } .knowledge-center__card { position: relative } .knowledge-center__wrapper-img { position: absolute; top: 0; bottom: 0; right: 0; left: 0 } .knowledge-center__wrapper-img img { -o-object-fit: cover; object-fit: cover; height: 100%; width: 100% } .knowledge-center__wrapper-img::after { display: block; content: ""; position: absolute; top: 0; bottom: 0; right: 0; left: 0; background: linear-gradient(332.36deg, rgba(7, 31, 93, .65) 2.4%, rgba(1, 71, 138, .65) 87.72%), linear-gradient(180deg, rgba(7, 31, 93, .5) 11.7%, rgba(7, 31, 93, 0) 55.5%) } .knowledge-center__wrapper-text { position: relative; z-index: 222; top: 0; color: #fff; padding: 23px } .knowledge-center__card-title { font-weight: 700; font-size: 20px; line-height: 130%; margin-bottom: 6px } .knowledge-center__subtitle { font-weight: 400; font-size: 16px; line-height: 150%; margin-bottom: 20px } .knowledge-center__link { font-weight: 500; font-size: 16px; line-height: 150%; padding: 7px 45px; border: 1px solid #fff; box-sizing: border-box; position: relative; color: #fff } .knowledge-center__all-news { display: flex; justify-content: flex-end } .knowledge-center__all-news-link { font-weight: 500; font-size: 16px; line-height: 150%; color: #071f5d; position: relative; margin-right: 23px; margin-top: 20px } .knowledge-center__all-news-link::after, .knowledge-center__all-news-link::before { content: ""; display: block; border-left: 2px solid #071f5d; height: 8px; position: absolute; bottom: 0; top: 0; right: -10px } .knowledge-center__all-news-link::after { transform: rotate(-45deg); top: 5px } .knowledge-center__all-news-link::before { transform: rotate(45deg); top: 10px } .knowledge-center__all-news-link:hover { transition: .3s; color: #ffba49 } .knowledge-center__all-news-link:hover::after, .knowledge-center__all-news-link:hover::before { transition: .3s; border-left: 2px solid #ffba49; right: -13px } .knowledge-center .swiper-slide { flex-shrink: 1; box-sizing: border-box; min-width: 0; margin-left: var(--gutter); margin-right: var(--gutter); width: calc(100% * .25 - var(--gutter) * 2); flex-basis: calc(100% * .25 - var(--gutter) * 2); flex-grow: 0 } .knowledge-center .swiper-button-next, .knowledge-center .swiper-button-prev { cursor: pointer; display: none; transition: .3s; outline: 0; -webkit-tap-highlight-color: transparent } .knowledge-center .swiper-button-next svg:hover *, .knowledge-center .swiper-button-prev svg:hover * { fill: #ffba49 } .knowledge-center .swiper-button-prev { transform: matrix(-1, 0, 0, 1, 0, 0) } .promo-second__wrapper-img { box-sizing: border-box; min-width: 0; margin-left: var(--gutter); margin-right: var(--gutter); width: calc(100% * 1 - var(--gutter) * 2); flex-basis: calc(100% * 1 - var(--gutter) * 2); flex-grow: 0; position: relative; margin-top: 20px; background: #000; max-height: 910px; min-height:600px; } .promo-second__wrapper-img img { width: 100%; height: 100%; -o-object-fit: cover; object-fit: cover } .promo-second__wrapper-img::after { display: block; content: ""; position: absolute; top: 0; right: 0; bottom: 0; left: 0; z-index: 2; opacity: .6 } .promo-second .promo__wrapper-text{ position: absolute; top: 0; right: 0; left: 0; bottom: 0; padding: 120px 10px; z-index: 33; display: flex; flex-direction: column; justify-content:center; } .promo__subtitle{ font-size: 28px; max-width: 920px; margin-left: auto; margin-right: auto; color: #fff; line-height: 130%; padding-left: 16px; padding-right: 16px; text-align: center; } .promo-second .promo__subtitle{ margin-bottom:40px; } .promo__link { color: #fff; border: solid 1px #fff; padding: 12px 60px; font-weight: 500; font-size: 18px; position: relative; -ms-grid-row-align: center; align-self: center; } .promo-second__wrapper-img h1 { color: #fff; top: 0; bottom: 0; left: 0; right: 0; height: -webkit-fit-content; height: -moz-fit-content; height: fit-content; margin: 0 auto 20px; text-align: center; max-width: 80%; z-index: 3; font-style: normal; font-weight: 900; font-size: 60px; line-height: 120% } .about-text { padding-top: 40px; padding-bottom: 30px } .about-text__title { box-sizing: border-box; min-width: 0; margin: 0 auto; width: calc(100% * .83333 - var(--gutter) * 2); flex-basis: calc(100% * .83333 - var(--gutter) * 2); flex-grow: 0; margin-bottom: 20px; font-style: normal; font-weight: 700; font-size: 30px; line-height: 150%; color: #071f5d; } .about-text__subtitle { box-sizing: border-box; min-width: 0; margin: 0 auto; width: calc(100% * .83333 - var(--gutter) * 2); flex-basis: calc(100% * .83333 - var(--gutter) * 2); flex-grow: 0; font-style: normal; font-weight: 400; font-size: 18px; line-height: 150%; color: #071f5d; margin-bottom: 30px; } .about-text__wrapper-btn { box-sizing: border-box; min-width: 0; margin: 0 auto; width: calc(100% * .83333 - var(--gutter) * 2); flex-basis: calc(100% * .83333 - var(--gutter) * 2); flex-grow: 0; padding-top: 10px; } .about-text__btn { margin-right: 16px; color: #071f5d; font-style: normal; font-weight: 500; font-size: 18px; line-height: 100%; padding: 17px 37px; background: linear-gradient(76.01deg, #ffba49 22.58%, #ffd749 75.42%) } .about-text__center { text-align: center } .about-text__center .about-text__btn { margin-left: 8px; margin-right: 8px } .about-text__btn.left_btn { color: #071f5d; background: 0 0; border: solid 1px #071f5d } .about-text__btn.right_btn { color: #fff; background: #071f5d } .explore-one { padding-top: 24px; padding-bottom: 50px; margin-bottom: 30px } .explore-one__title { box-sizing: border-box; min-width: 0; margin-left: var(--gutter); margin-right: var(--gutter); margin-left: calc(100% * .08333 + var(--gutter)); width: calc(100% * .83333 - var(--gutter) * 2); flex-basis: calc(100% * .83333 - var(--gutter) * 2); flex-grow: 0; text-align: center; color: #071f5d; font-weight: 700; font-size: 30px; line-height: 150%; margin-bottom: 40px } .explore-one__wrapper-card { display: flex; flex-wrap: wrap; clear: both; margin-left: calc(var(--gutter) * -1); margin-right: calc(var(--gutter) * -1) } .explore-one__card { box-sizing: border-box; min-width: 0; margin-left: var(--gutter); margin-right: var(--gutter); width: calc(100% * 1 - var(--gutter) * 2); flex-basis: calc(100% * 1 - var(--gutter) * 2); flex-grow: 0; display: flex; margin-top: 16px } .explore-one__card-texts { flex-basis: 60%; color: #fff; display: flex; flex-direction: column; justify-content: center; align-items: flex-start; padding: 25px 50px 25px 30px } .explore-one__text-title { font-weight: 500; font-size: 20px; line-height: 130%; margin-bottom: 5px } .explore-one__text-subtitle { font-weight: 400; font-size: 16px; line-height: 150%; margin-bottom: 5px } .explore-one__link { color: #ffba49; font-weight: 500; font-size: 16px; line-height: 100%; position: relative } .explore-one__link:after, .explore-one__link:before { content: ""; display: block; border-left: 2px solid #ffba49; height: 8px; position: absolute; bottom: 0; top: 0; right: -10px } .explore-one__link:after { transform: rotate(-45deg); top: 4px } .explore-one__link:after { top: 1px } .explore-one__link:before { transform: rotate(45deg); top: 9px } .explore-one__link:before { top: 6px } .explore-one__link:hover::after, .explore-one__link:hover::before { transition: .3s; right: -13px } .explore-one__img { flex-basis: 40%; max-height: 215px } .explore-one__img img { height: 100%; width: 100%; -o-object-fit: cover; object-fit: cover } .explore-one__link.link_yellow, .explore-two__link.link_yellow { color: #ffba49 } .explore-one__link.link_blue, .explore-two__link.link_blue { color: #01478a } .explore-one__link.link_white, .explore-two__link.link_white { color: #fff } .explore-one__link.link_yellow::after, .explore-one__link.link_yellow::before, .explore-two__link.link_yellow::after, .explore-two__link.link_yellow::before { border-left: 2px solid #ffba49 } .explore-one__link.link_blue::after, .explore-one__link.link_blue::before, .explore-two__link.link_blue::after, .explore-two__link.link_blue::before { border-left: 2px solid #01478a } .explore-one__link.link_white::after, .explore-one__link.link_white::before, .explore-two__link.link_white::after, .explore-two__link.link_white::before { border-left: 2px solid #fff } .order-block { order: -1 } .popup-modal-footer { display: none; position: fixed; z-index: 999; padding: 100px 0; left: 0; top: 0; width: 100%; height: 100vh; overflow: auto; background-color: rgba(0, 0, 0, .4) } .modal-content { background-color: #fefefe; margin: auto; padding: 20px; border: 1px solid #888; width: 97%; max-width: 600px } .form_title { text-align: center; padding-bottom: 20px } .close-footer { color: #aaa; float: right; font-size: 28px; font-weight: 700; transition: .5s } .close-footer:focus, .close-footer:hover { color: #000; text-decoration: none; cursor: pointer } .footer { padding-top: 30px; padding-bottom: 20px; background: linear-gradient(154.47deg, #071f5d 0, #01478a 119.49%); color: #fff } .footer__wrapper-top { display: flex; flex-wrap: wrap; clear: both; margin-left: calc(var(--gutter) * -1); margin-right: calc(var(--gutter) * -1); margin-bottom: 70px } .footer__logo { box-sizing: border-box; min-width: 0; margin-left: var(--gutter); margin-right: var(--gutter); width: calc(100% * .25 - var(--gutter) * 2); flex-basis: calc(100% * .25 - var(--gutter) * 2); flex-grow: 0; display: flex } .footer__contact-us { box-sizing: border-box; min-width: 0; margin-left: var(--gutter); margin-right: var(--gutter); width: calc(100% * .19417 - var(--gutter) * 2); flex-basis: calc(100% * .19417 - var(--gutter) * 2); flex-grow: 0 } .footer__point-title { font-weight: 500; font-size: 16px; line-height: 150%; margin-bottom: 10px } .footer__point-subtitle { font-weight: 400; font-size: 16px; line-height: 120%; margin-bottom: 5px } .footer__point-link { font-weight: 400; font-size: 13px; line-height: 150%; color: #ffba49; position: relative } .footer__point-link::after, .footer__point-link::before { content: ""; display: block; border-left: 1px solid #ffba49; height: 8px; position: absolute; bottom: 0; top: 0; right: -10px } .footer__point-link::after { transform: rotate(-45deg); top: 2px } .footer__point-link::before { transform: rotate(45deg); top: 7px } .footer__point-link:hover::after, .footer__point-link:hover::before { transition: .3s; border-left: 2px solid #ffba49; right: -13px } .footer__knowledge, .footer__newsletter { box-sizing: border-box; min-width: 0; margin-left: var(--gutter); margin-right: var(--gutter); width: calc(100% * .19417 - var(--gutter) * 2); flex-basis: calc(100% * .19417 - var(--gutter) * 2); flex-grow: 0 } .footer__wrapper-soc-links { box-sizing: border-box; min-width: 0; margin-left: var(--gutter); margin-right: var(--gutter); width: calc(100% * .16667 - var(--gutter) * 2); flex-basis: calc(100% * .16667 - var(--gutter) * 2); flex-grow: 0; display: flex; justify-content: flex-end } .footer__wrapper-soc-links a { display: flex; justify-content: center; flex-wrap: wrap; align-items: center; border-radius: 50%; height: 25px; width: 25px; background: #fff; transition: .3s } .footer__wrapper-soc-links a:hover { background: #ffba49 } .footer__wrapper-soc-links a:hover svg * { fill: #fff } .footer__link-in { margin-right: 10px } .footer__wrapper-bottom { display: flex; flex-wrap: wrap; clear: both; margin-left: calc(var(--gutter) * -1); margin-right: calc(var(--gutter) * -1); box-sizing: border-box; min-width: 0; margin-left: var(--gutter); margin-right: var(--gutter); margin-left: calc(100% * .25 + var(--gutter)); width: calc(100% * .5 - var(--gutter) * 2); flex-basis: calc(100% * .5 - var(--gutter) * 2); flex-grow: 0; font-weight: 400; font-size: 15px; line-height: 150%; color: #fff; text-align: center } .footer__wrapper-bottom p { margin-bottom: 10px; margin-left: auto; margin-right: auto } .footer__wrapper-bottom p:last-child { padding-top: 10px } @media screen and (max-width:1440px) { .promo__title { font-size: 45px } .promo__subtitle { margin-bottom: 30px; font-size: 24px } .promo__two .swiper-slide{ height: calc(49vw - 60px); } } @media screen and (max-width:1320px) { .promo__title { font-weight: 900; font-size: 40px; line-height: 120% } .promo__subtitle { font-size: 20px; line-height: 130% } } @media screen and (max-width:1024px) { :root { --mob-padding: 30px } .header { padding-top: 16px; padding-bottom: 16px } .header__quote, .header__tel { padding: 7px 20px } .header__search .header__search-svg { width: 23px } .__select { width: 49px; height: 23px; padding: 0 2px; margin: 0 16px auto auto; border: none } .__select__title { border: none; font-size: 12px } .__select__title::after, .__select__title::before { right: 9px; height: 2px; width: 6px } .__select__content { width: 100%; left: 0 } .__select__label { padding: 0 4px } nav { width: calc(100% * .7 - var(--gutter) * 2); flex-basis: calc(100% * .7 - var(--gutter) * 2); flex-grow: 0 } nav>ul { font-size: 12px; line-height: 130% } .arrow_menu:hover::after, .arrow_menu:hover::before { right: -10px } .arrow_menu::after, .arrow_menu::before { right: -8px } .arrow_menu::after { top: 0 } .arrow_menu::before { top: 5px } .arrow_menu_link:hover::after, .arrow_menu_link:hover::before { right: -10px } .arrow_menu_link::after, .arrow_menu_link::before { right: -8px } .arrow_menu_link::after { top: 0 } .arrow_menu_link::before { top: 5px } .knowledge-center { padding-top: 16px; margin-top: 16px; padding-bottom: 33px } .knowledge-center__title { margin-bottom: 18px; font-size: 20px; line-height: 150% } .knowledge-center__wrapper-text { padding: 16px 16px 30px } .knowledge-center__card-title { font-size: 16px; line-height: 130%; margin-bottom: 5px } .knowledge-center__subtitle { font-size: 12px; line-height: 150%; margin-bottom: 15px } .footer__logo { width: calc(100% * .16667 - var(--gutter) * 2); flex-basis: calc(100% * .16667 - var(--gutter) * 2); flex-grow: 0 } .footer__logo img { max-width: 100px } .footer__contact-us, .footer__knowledge, .footer__newsletter { width: calc(100% * .22167 - var(--gutter) * 2); flex-basis: calc(100% * .22167 - var(--gutter) * 2); flex-grow: 0 } .footer__wrapper-soc-links { width: calc(100% * .16667 - var(--gutter) * 2); flex-basis: calc(100% * .16667 - var(--gutter) * 2); flex-grow: 0 } .footer__wrapper-bottom { margin-left: calc(100% * .16667 + var(--gutter)); width: calc(100% * .66667 - var(--gutter) * 2); flex-basis: calc(100% * .66667 - var(--gutter) * 2); flex-grow: 0 } .crumbs__wrap-breadcrumbs { padding-top: 5px; padding-bottom: 10px } .promo-second .promo__wrapper-text { padding: 80px 10px; justify-content:center; } .promo-second__wrapper-img h1{ margin:40px auto; } } @media screen and (max-width:920px) { .promo-second__wrapper-img h1 { font-size: 40px } .about-text__wrapper { margin-left: calc(100% * 0 + var(--gutter)) } .about-text__title { width: calc(100% * 1 - var(--gutter) * 2); flex-basis: calc(100% * 1 - var(--gutter) * 2); flex-grow: 0; font-size: 20px; line-height: 150%; margin-bottom: 15px } .about-text__subtitle { width: calc(100% * 1 - var(--gutter) * 2); flex-basis: calc(100% * 1 - var(--gutter) * 2); flex-grow: 0; font-size: 18px; line-height: 150%; margin-bottom: 30px } .about-text__wrapper-btn { width: calc(100% * 1 - var(--gutter) * 2); flex-basis: calc(100% * 1 - var(--gutter) * 2); flex-grow: 0 } } @media screen and (max-width:768px) { :root { --mob-padding: 16px; --def-fs: 16px } .bg_card_three .about-explore__card_link, .bg_card_three .emission__link, .bg_card_three .explore-two__link { background: #071f5d; color: #fff } .bg_card_three .about-explore__card_link:hover::after, .bg_card_three .about-explore__card_link:hover::before, .bg_card_three .emission__link:hover::after, .bg_card_three .emission__link:hover::before, .bg_card_three .explore-two__link:hover::after, .bg_card_three .explore-two__link:hover::before { border-left: 0 solid #fff } .bg_card_three .about-explore__card_link::after, .bg_card_three .about-explore__card_link::before, .bg_card_three .emission__link::after, .bg_card_three .emission__link::before, .bg_card_three .explore-two__link::after, .bg_card_three .explore-two__link::before { border-left: 0 solid #fff } .bg_card_fore .about-explore__card_link, .bg_card_fore .emission__link, .bg_card_fore .explore-two__link { background: #071f5d; color: #fff } .bg_card_fore .about-explore__card_link:hover::after, .bg_card_fore .about-explore__card_link:hover::before, .bg_card_fore .emission__link:hover::after, .bg_card_fore .emission__link:hover::before, .bg_card_fore .explore-two__link:hover::after, .bg_card_fore .explore-two__link:hover::before { border-left: 0 solid #fff } .bg_card_fore .about-explore__card_link::after, .bg_card_fore .about-explore__card_link::before, .bg_card_fore .emission__link::after, .bg_card_fore .emission__link::before, .bg_card_fore .explore-two__link::after, .bg_card_fore .explore-two__link::before { border-left: 0 solid #fff } .bg_card_fore .explore-one__link { background: 0 0; color: #071f5d } .bg_card_fore .explore-one__link::after, .bg_card_fore .explore-one__link::before { border-left: 2px solid #071f5d } .bg_card_five .about-explore__card_link, .bg_card_five .emission__link, .bg_card_five .explore-two__link { background: #071f5d; color: #fff } .bg_card_five .about-explore__card_link:hover::after, .bg_card_five .about-explore__card_link:hover::before, .bg_card_five .emission__link:hover::after, .bg_card_five .emission__link:hover::before, .bg_card_five .explore-two__link:hover::after, .bg_card_five .explore-two__link:hover::before { border-left: 0 solid #fff } .bg_card_five .about-explore__card_link::after, .bg_card_five .about-explore__card_link::before, .bg_card_five .emission__link::after, .bg_card_five .emission__link::before, .bg_card_five .explore-two__link::after, .bg_card_five .explore-two__link::before { border-left: 0 solid #fff } .bg_card_five .explore-one__link { background: 0 0; color: #071f5d } .bg_card_five .explore-one__link::after, .bg_card_five .explore-one__link::before { border-left: 2px solid #071f5d } sub { font-size: 12px } .promo__title { font-size: 25px; line-height: 30px } .promo__subtitle { font-size: 18px; line-height: 130% } .header { padding-top: 25px; padding-bottom: 17px } .header__wrapper-info, .header__wrapper-nav nav { display: none } .header__logo { width: calc(100% * .5 - var(--gutter) * 2); flex-basis: calc(100% * .5 - var(--gutter) * 2); flex-grow: 0 } .header__wrapper-serch-lang { box-sizing: border-box; min-width: 0; margin-left: var(--gutter); margin-right: var(--gutter); width: calc(100% * .5 - var(--gutter) * 2); flex-basis: calc(100% * .5 - var(--gutter) * 2); flex-grow: 0; justify-content: flex-end } .header__wrapper-serch-lang form { z-index: 11 } .header__search { display: flex } .header__search .header__menu-svg { cursor: pointer; display: block; position: relative; z-index: 555; transition: .9s } .header__search .header__search-svg { width: 30px; margin-right: 16px } .header__wrapper-menu-mob { display: block } .__select__title { font-size: 16px } .__select__title::after, .__select__title::before { top: 14px } .crumbs__wrap-breadcrumbs { padding-top: 0; padding-bottom: 0; top: 0 } nav { display: none; width: calc(100% * 1 - var(--gutter) * 2); flex-basis: calc(100% * 1 - var(--gutter) * 2); flex-grow: 0; margin-left: 0; color: #071f5d } nav>ul { flex-direction: column; font-weight: 500; font-size: 16px; line-height: 130% } nav>ul>li a { color: #071f5d } nav>ul>li { align-self: flex-start; margin-bottom: 20px } nav>ul>li>ul { position: relative; width: -webkit-fit-content; width: -moz-fit-content; width: fit-content; padding-top: 20px; left: 20px } nav>ul>li>ul li { background: 0 0 } nav>ul>li>ul li:not(:last-child) { margin-bottom: 10px } nav>ul>li>ul li a { padding: 0; font-weight: 400; font-size: 16px; line-height: 130%; color: #071f5d } .arrow_menu:hover::before { border-left: 0 solid #fff } .arrow_menu:hover::after, .arrow_menu:hover::before { right: -15px } .arrow_menu::after, .arrow_menu::before { border-left: 2px solid #071f5d; right: -15px } .arrow_menu::after { border-bottom: 2px solid #071f5d; width: 8px; top: 4px; transform: rotate(-140deg) } .arrow_menu::before { border-left: 0 solid #fff; top: 7px } .arrow_menu_link:hover::before { border-left: 0 solid #fff } .arrow_menu_link:hover::after, .arrow_menu_link:hover::before { right: -15px } .arrow_menu_link::after, .arrow_menu_link::before { border-left: 2px solid #ffba49; right: -15px } .arrow_menu_link::after { border-bottom: 2px solid #ffba49; width: 8px; top: 4px; transform: rotate(-140deg) } .arrow_menu_link::before { border-left: 0 solid #fff; top: 7px } .knowledge-center { background: 0 0 } .knowledge-center__title { display: none } .knowledge-center__card-title { font-size: 26px; line-height: 130%; margin-bottom: 10px } .knowledge-center__subtitle { font-size: 24px; line-height: 150%; margin-bottom: 20px } .knowledge-center__link { margin-bottom: 107px } .knowledge-center__all-news { top: -40px; position: relative; z-index: 333; justify-content: start; padding-left: 16px } .knowledge-center__all-news-link { color: #fff; margin: 0 } .knowledge-center__all-news-link::after, .knowledge-center__all-news-link::before { border-left: 2px solid #fff } .knowledge-center .container { padding: 0 } .knowledge-center .swiper-wrapper { flex-wrap: nowrap } .knowledge-center .swiper-slide { width: calc(100% * 1 - var(--gutter) * 2); flex-basis: calc(100% * 1 - var(--gutter) * 2); flex-grow: 0; flex-shrink: 0; margin: 0; flex-basis: 100% } .knowledge-center .swiper-button-next, .knowledge-center .swiper-button-prev { display: flex; position: absolute; bottom: 44px; z-index: 444 } .knowledge-center .swiper-button-next { right: 16px } .knowledge-center .swiper-button-prev { right: 72px } .promo-second__wrapper-img { margin-left: -8px; margin-right: -8px; margin-top: 10px; flex-grow: 1; min-height:auto; } .promo-second__wrapper-img img { height: 100vw } .about-text__title { font-size: 18px; line-height: 150% } .about-text__subtitle { font-size: 14px; line-height: 150% } .about-text__wrapper-btn { display: flex; flex-direction: column } .about-text__btn { margin-bottom: 16px; text-align: center } .about-text__center { text-align: left } .about-text__center .about-text__btn { margin-left: 0; margin-right: 0 } .explore-one { margin-bottom: 0 } .explore-one__title { margin-bottom: 20px; font-size: 18px; line-height: 120% } .explore-one__wrapper-card { margin-left: -16px; margin-right: -16px } .explore-one__card { width: calc(100% * 1 - var(--gutter) * 2); flex-basis: calc(100% * 1 - var(--gutter) * 2); flex-grow: 0; margin-left: 0; margin-right: 0; flex-basis: 100%; margin-top: 0 } .explore-one__card:nth-of-type(n+3) { margin-top: 0 } .explore-one__card:nth-of-type(2n) .explore-one__img { order: -1 } .explore-one__card:nth-of-type(2n-1) .explore-one__img { order: 1 } .explore-one__card-texts { flex-basis: 50%; padding: 15px 16px } .explore-one__text-title { font-size: 15px; line-height: 130% } .explore-one__text-subtitle { font-size: 15px; line-height: 110% } .explore-one__link { font-size: 14px; line-height: 100%; padding: 5px 10px 5px 0; background: 0 0; color: #ffba49 } .explore-one__link::after, .explore-one__link::before { content: ""; display: block; border-left: 2px solid #ffba49; height: 8px; position: absolute; bottom: 0; top: 0; right: 1px } .explore-one__link::after { transform: rotate(-45deg); top: 4px } .explore-one__link::before { transform: rotate(45deg); top: 9px } .explore-one__link:hover::after, .explore-one__link:hover::before { transition: .3s; right: -4px } .explore-one__img { flex-basis: 50% } .footer { padding-top: 20px; padding-bottom: 26px } .footer__wrapper-top { position: relative; margin-bottom: 0 } .footer__logo { width: calc(100% * .5 - var(--gutter) * 2); flex-basis: calc(100% * .5 - var(--gutter) * 2); flex-grow: 0; margin-bottom: 18px } .footer__contact-us { width: calc(100% * 1 - var(--gutter) * 2); flex-basis: calc(100% * 1 - var(--gutter) * 2); flex-grow: 0; margin-bottom: 15px } .footer__point-title { margin-bottom: 0 } .footer__point-subtitle { margin-bottom: 0; font-size: 15px } .footer__point-link { font-weight: 500 } .footer__point-link::after, .footer__point-link::before { border-left: 2px solid #ffba49 } .footer__knowledge, .footer__newsletter { width: calc(100% * 1 - var(--gutter) * 2); flex-basis: calc(100% * 1 - var(--gutter) * 2); flex-grow: 0; margin-bottom: 15px } .footer__wrapper-soc-links { position: absolute; top: 0; right: 0; width: calc(100% * .5 - var(--gutter) * 2); flex-basis: calc(100% * .5 - var(--gutter) * 2); flex-grow: 0 } .footer__wrapper-bottom { width: calc(100% * 1 - var(--gutter) * 2); flex-basis: calc(100% * 1 - var(--gutter) * 2); flex-grow: 0; margin-left: calc(100% * 0 + var(--gutter)); margin: 0; font-size: 12px; line-height: 150%; text-align: left } .footer__wrapper-bottom p { width: 100% } .arrow_menu_link::after, .arrow_menu_link::before { transform: rotate(-140deg); } .arrow_menu_link.opened-menu-item::after, .arrow_menu_link.opened-menu-item::before, .arrow_menu.opened-menu-item::after, .arrow_menu.opened-menu-item::before { transition: .3s; right: -13px; transform: rotate(-45deg); } nav>ul>li.menu-item ul{ display:none; } nav>ul>li.menu-item.opened-menu-item ul{ display:block; } } @media screen and (max-width:768px) and (max-width:768px) { .explore-one__link::after, .explore-one__link::before { height: 6px } .explore-one__link::after { top: 6px } .explore-one__link::before { top: 9px } }
THE WORLD'S FIRST SKIMMER SEPARATOR HYBRIDS
SurfCleaner designs, develops and manufactures the world's first skimmer separator hybrids for 100 percent removal, separation and recovery of contaminants floating on water surface — oil, diesel, petrol, plastics, sludge, debris, microplastics, algae and more.
The SurfCleaner technology is unique; by combining variations in inflow velocity and direction with gravimetric separation, the process is very efficient — keeping pollutants from accumulating on the water surface and therefore help minimizing greenhouse gas emissions.
EXPLORE SURFCLEANER SKIMMER SEPARATOR HYBRIDS
WORLD CLASS TECHNICAL AND COMMERCIAL EXPERTISE
How to Purchase
Contact us or your local distributor to request a quote, a demo or to start a conversation.
LEARN MORE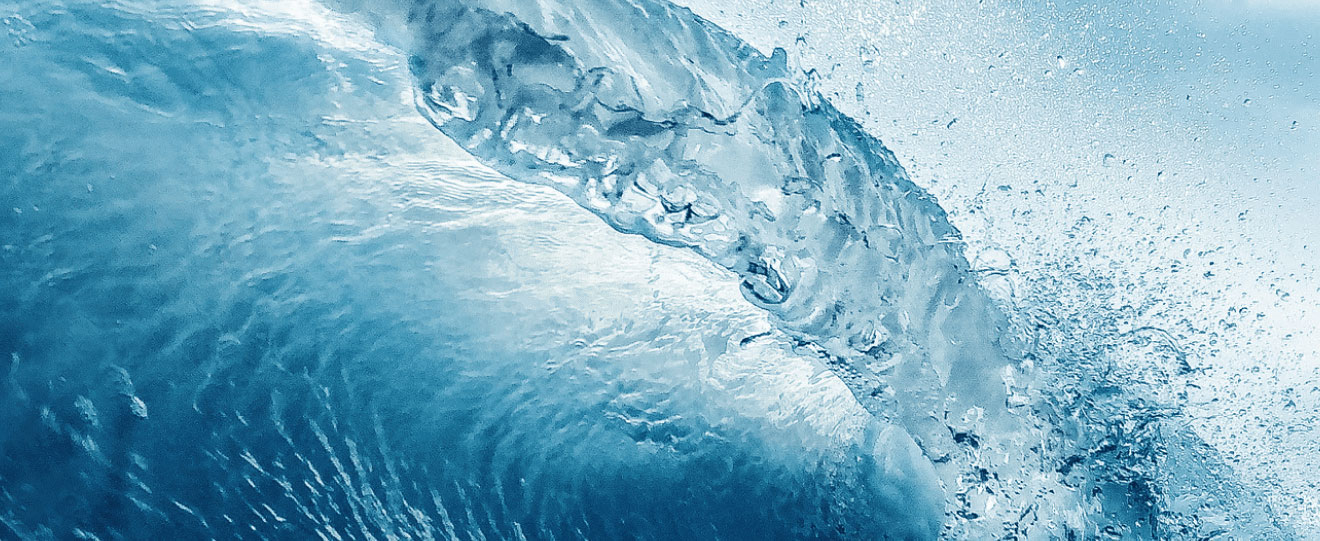 Sales Support
Our sales support team will make sure that you get the best solution for your needs.
LEARN MORE